Infrastructure development
Media release
Junior athletes shining even brighter after Elwood Park upgrades
Published 1 June 2022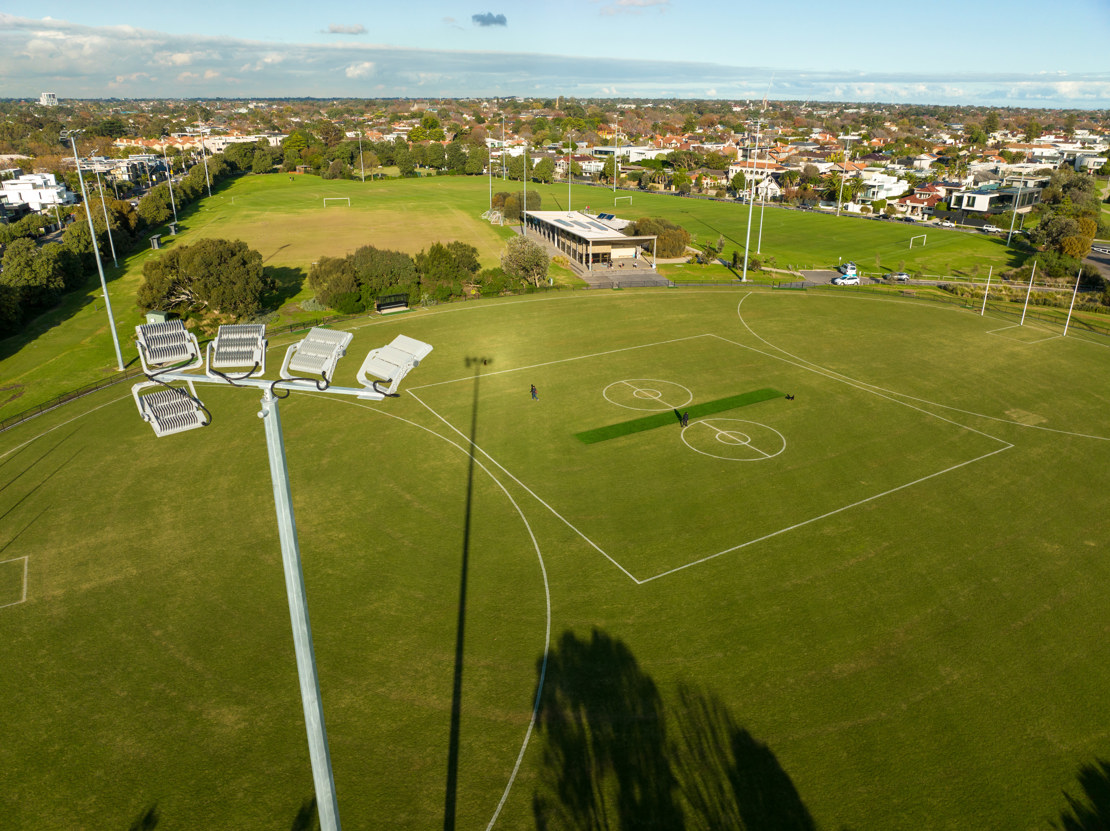 New lighting towers and upgrades to Elwood Park are ensuring the sporting action continues after dark under a $3 million project.
Local sports clubs and the wider community will benefit from the installation of 15 new high-performance lighting towers across the Elwood Park precinct, including Wattie Watson Oval. The Oval's playing surface has also been redeveloped to improve drainage, irrigation and turf.

Port Phillip Council provided $1.8 million for this significant investment into Elwood Park alongside the Victorian Government and Australian Government which contributed $500,000 and $720,000 respectively.

"Our junior footy players will no longer have to trudge through the mud to play the game they love and will enjoy training and playing games at night under the bright lights," Mayor Marcus Pearl said at the 20 May launch.

"In a further win, members of the Elwood Cricket Club will reap the benefits of the new flattened surface in the summertime."

The Elwood Park redevelopment will deliver many benefits to the St Kilda and Elwood community, including increased visibility and safety for everyone using the park and a focus on supporting junior and women's and girls' participation in sports.

The sportsgrounds are a popular venue for residents and sports clubs including cricket, soccer, Gaelic football, touch football and junior Aussie rules football, as well as other community groups and activities.

St Kilda City Junior Football Club President Matt Dever said: "The redeveloped sportsground and new lighting infrastructure on Wattie Watson Oval is a huge improvement to the facilities available to our members.

"Our players will see the safety benefits of being able to train under the new lights and we look forward to hosting night games across the season. A great result for our Club."

For more information about the project, visit the Wattie Watson Oval reconstruction page.