Inclusive Port Phillip South Pacific Health Club
Published 1 April 2021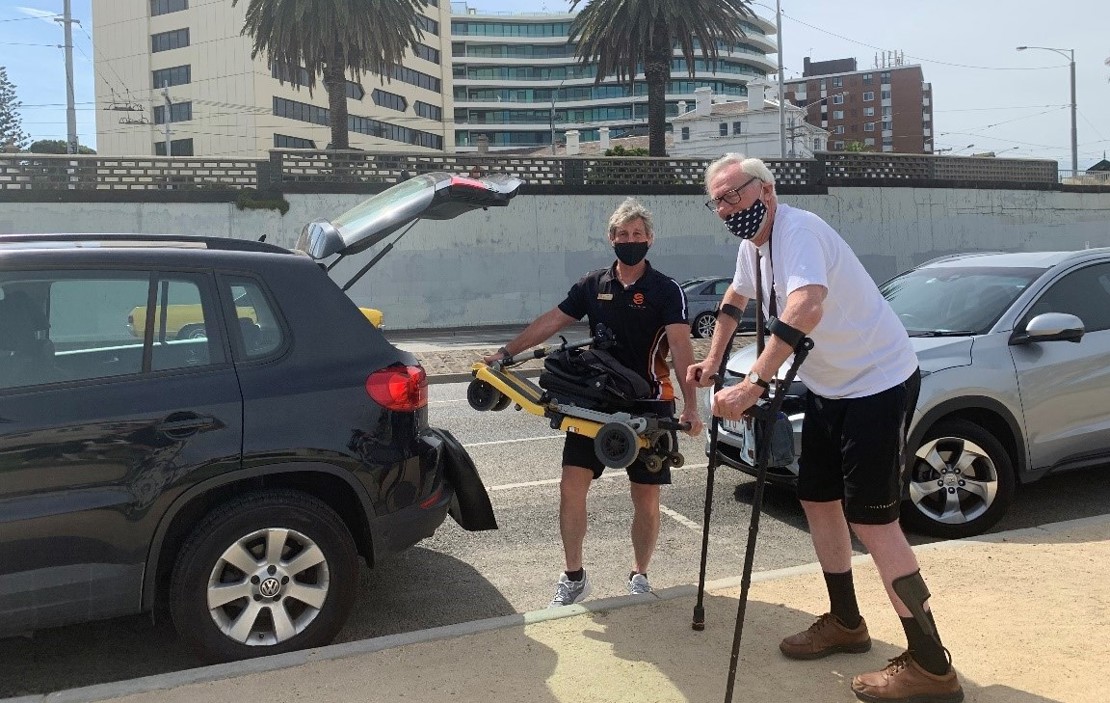 We are showcasing local businesses that offer their services in inclusive ways. This month we spoke again to Ray from Middle Park, who wanted to talk about the community at South Pacific Health Club in St Kilda.
We spoke with you recently about your experience as a customer at the Middle Park Post Office. Do you have another story to share with us?
Yes, I do! I am a member at South Pacific Health Club, which is right on the St Kilda promenade. I have been going to use the gym there for some years now. I used to attend a gym that was specifically designed for people with disability. Then I discovered that I could do my weight training and other exercise at South Pacific, where I can be in contact with my community. There is an accessible parking space for my car out on Jacka Boulevard and I can unpack my scooter there and travel into the Club.
What is it that happens at the gym that you feel is inclusive?
Paul, the manager, has arranged for some of the Pilates equipment to be located on the first level for me to access – it was not a problem – the Pilates program usually happens on another upstairs level. When I move around the gym, the trainers are aware of me and ask if I need access to things – it makes it very easy for me and I feel part of the community. My trainer, Pete, knows that I am tired at the end of my session and helps me to book in my future session times. He will even come with me to my car and help to put my scooter in. I feel that South Pacific wants to 'support this guy to keep exercising as long as he can'. It makes me look forward to going rather than there being a barrier to overcome or being a grouch.
Thanks again Ray for sharing your experiences with our community.
If you have a story to share about an experience with a local inclusive business, please contact Kelly Armstrong, Access and Engagement Officer via ASSIST on 9209 6777 or email: access@portphillip.vic.gov.au