Divercity magazine
Local business
Inclusion on the menu at Radio Mexico
Published 8 November 2021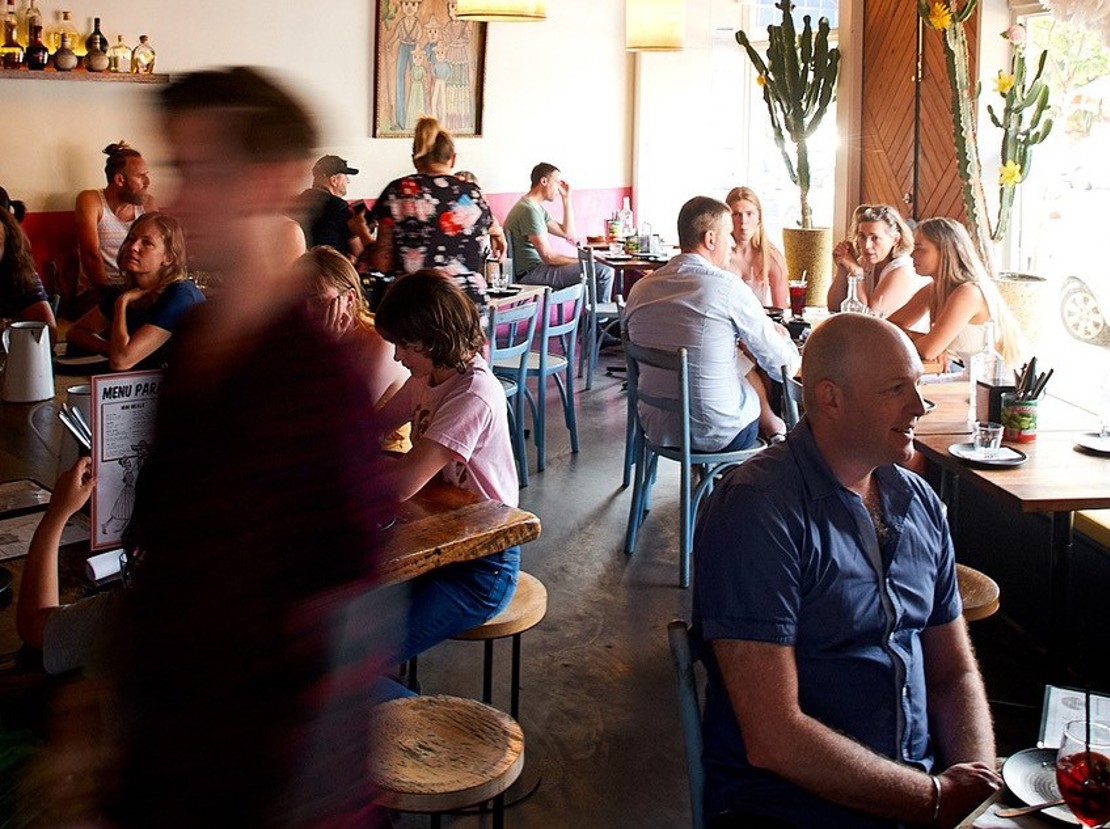 We enjoy showcasing local businesses which offer their services in inclusive ways. Before lockdown, we spoke to Michael who was eager to share why he loves visiting St Kilda restaurant Radio Mexico.
Hello Michael, thank you for taking the time to share your experience of visiting a local inclusive business in St Kilda. Can you tell us about Radio Mexico?
Radio Mexico is a Mexican eatery local to where I live. I enjoy spending Sunday afternoons there, sipping cocktails in the afternoon sun with frijoles y tortillas! They are on Carlisle Street, just near busy Acland Street, St Kilda. I visit the restaurant often, and though ambulant with limited mobility, the staff ensure I am seated comfortably to enjoy my dining experience. 
Seating options are available outside for people who prefer to be outdoors right now with the COVID pandemic, and indoors there is a 'mesa comunal' or communal table that is ideal for people with wheelchairs to wheel up to. All the seating here offers plenty of leg room and floor space to socialise between tables. The front door is wide enough for wheelchair users to enter and the accessible toilet is located on the ground floor, with comfortable room to navigate your way there.
Michael, these are some really great examples of how to arrange the physical space of a venue to include customers. Have you anything else to share?
The venue has installed acoustic panels in the restaurant area to manage the sounds of customers and, if this is still an auditory overload, there is a separate sheltered courtyard available outdoors via a few steps, with gas heating available. Additionally the indoor fixed wooden seating along the restaurant walls has been upholstered and blankets are available for extra cushioning or for comfort and warmth.
Thank you again Michael for sharing your experience.
If you wish us to consider a story about a local inclusive business, please contact the Divercity Editor via ASSIST on 9209 6777 or email divercity@portphillip.vic.gov.au
Get the latest news straight to your inbox
This article is featured in the November edition of Divercity.
Divercity brings you the latest City news, what's on, service updates and local exclusives, such as discounts and freebies.
To keep up to date with news about your City and Council, sign up now.