Divercity magazine
Local business
COVID-19
Your community
Help keep Port Phillip open for business
Published 11 October 2021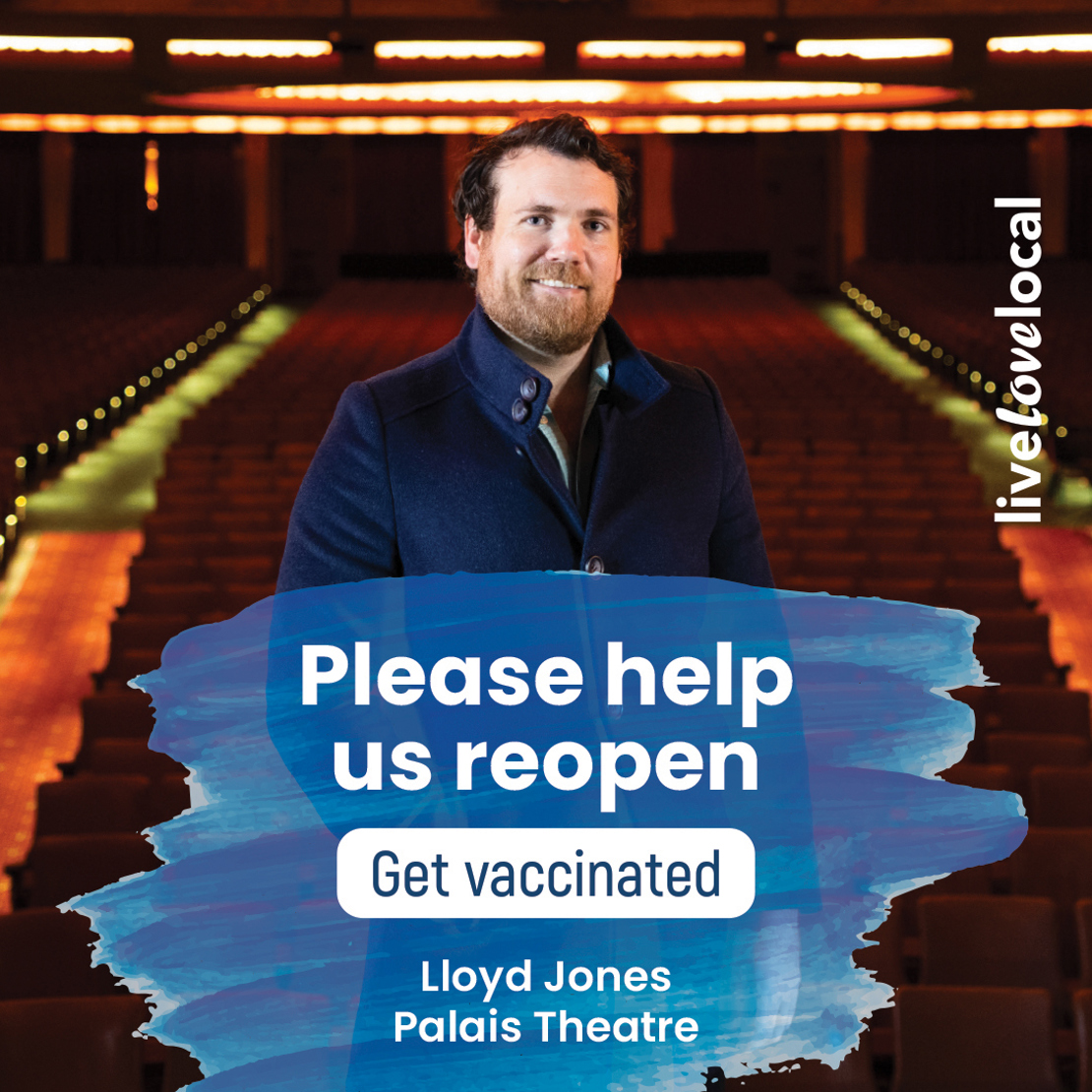 Local business, arts and community figures are encouraging Port Phillip residents to roll up their sleeves and get vaccinated against COVID-19.
A social media campaign launched by our Council this week will include calls by Palais Theatre Venue Manager Lloyd Jones, Luna Park Executive Director Mary Stuart, Victorian Pride Centre Chair Hang Vo, Stokehouse restaurateur Frank van Haandel, St Kilda MEMO Music Hall, the Astor, Linden New Art, the Jewish Museum and traders from the South Melbourne Market for our community to 'please help us reopen by getting vaccinated'.
Port Phillip's hard-hit arts and hospitality industries are not the only ones counting on a busy summer to help recover from lockdowns.
Port Melbourne Colts Football Club representatives are also participating in the campaign to highlight the devastating impact of the pandemic on community sports.
Our campaign is aimed at boosting vaccination in Port Phillip which, along with several other inner-city municipalities, is experiencing lower first dose vaccination rates.
Posts featuring different local identities will be rolled out over several weeks on the City of Port Phillip's Facebook, Instagram and LinkedIn pages.
There are plenty of vaccination options across our City.
General public bookings for StarHealth's Port Melbourne Town Hall vaccination centre can be made through contacting the Coronavirus hotline on 1800 675 398. Priority individual and group bookings can be arranged via the internal COVID Helpline on 8644 331. To book online, go to: https://bit.ly/3AQeWH4
You can also book a vaccine (AstraZeneca, Moderna) at local pharmacies: https://bit.ly/3if5KEZ
For more info about where to get vaccinated, see our website: https://bit.ly/3kzPmAV
Share your stories with us
If you have a story about an experience with a local inclusive business you wish us to consider, please contact the Divercity Editor via ASSIST (03) 9209 6777 or email divercity@portphillip.vic.gov.au
Get the latest news straight to your inbox
This article is featured in the October edition of Divercity.
Divercity brings you the latest City news, what's on, service updates and local exclusives, such as discounts and freebies.
To keep up to date with news about your City and Council, sign up now.