Get on your bike with confidence
Published 7 February 2023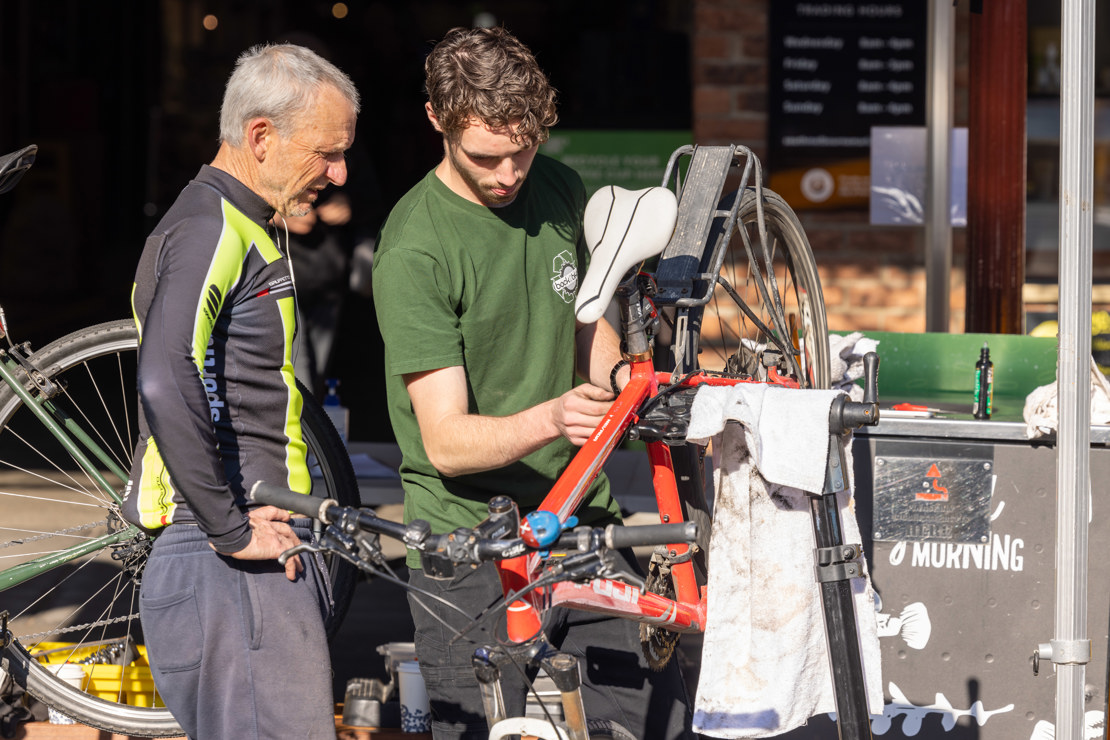 We're promoting all things bikes with monthly bike-riding skills sessions at Peanut Farm, St Kilda and monthly bike repair hubs at South Melbourne Market.
Bike riding is a great way to get around our City. It's an easy way to keep fit, beat the traffic and be kinder to the environment. And with 38 kilometres of on-road bike routes and 21 kilometres of off-road routes, there's never been a better time to enjoy all our City has to offer.
That's why we're making it even easier for you to ride with more access to free bike repairs, tune ups and information sessions on how to be a confident and safer rider.
Bike repair hubs at South Melbourne Market
We're partnering with our friends at Back2Bikes to provide a monthly pop-up bike repair hub at South Melbourne Market. Take your tired tyres, wobbly wheels and groaning gears to our workshop for a free tune-up from 10 am to 1 pm on the following dates:
Saturday 25 February         
Saturday 25 March      
Saturday 22 April
Saturday 27 May    
Saturday 24 June
But this is more than a bike tune-up. The team will teach you how to fix your bike and provide great information and resources, including bike maps, events and competitions. 
So whether you're new to riding or a seasoned bike enthusiast, our experts at Back2Bikes will have you ready to explore the streets of the City with confidence. Our hub is an easy to ride to South Melbourne Market and avoids the hassle and cost of parking. The market is ideally located in one of the most bike-friendly parts of our City.
Recent upgrades to Cecil and Moray Street have improved safety and amenity for all road users including riders and walkers. With its fantastic bike routes based in one of Port Phillip's most iconic shopping destinations, this is an ideal location for our bike-riders hub. In addition to getting you ride-ready, our South Melbourne Market hub is a great way to meet fellow bike enthusiasts no matter what your level of experience.
Bike education program at Peanut Farm Reserve, St Kilda
If you're looking to increase your riding knowledge, confidence and skills, get yourself down to Peanut Farm for a session with our experienced accredited facilitator. We've developed four sessions to run over early autumn targeted at different skill levels and groups including sessions for beginners, intermediary and women-only. 
Some sessions will include an on-road group ride component where you can practice riding on-road with our facilitators. Our events are free (subject to a $10 refundable deposit per booking).  
We're looking forward to seeing you there for the following sessions: