Divercity magazine
Council services
Waste and recycling
Sustainability
Food and garden organics recycling is nearly here
Published 5 January 2023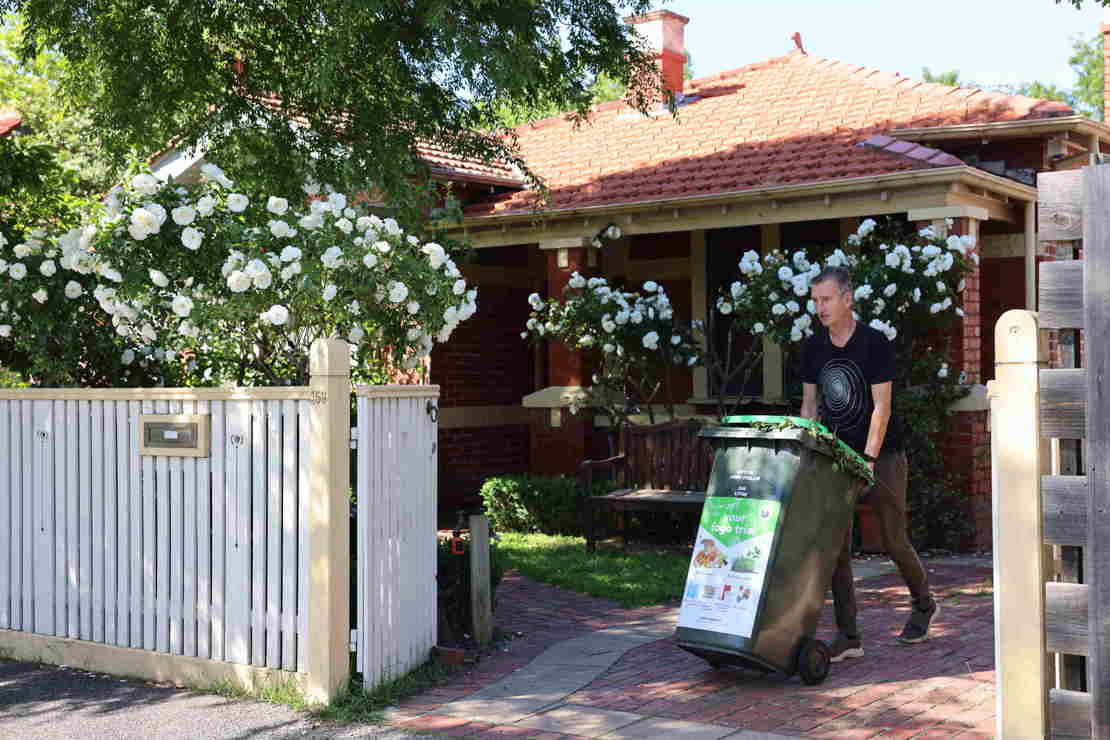 We are rolling out kerbside food and garden organics (FOGO) recycling services this month. From 9 January 2023 we will start delivering FOGO bins to eligible stand-alone houses and townhouses. The new FOGO recycling service will begin the week commencing 23 January 2023.
How the service will work
We will provide eligible properties with a new 120L lime-green lidded FOGO bin. FOGO bins will be collected from kerbsides weekly on the same night as garbage and mixed recycling bin collection. In addition to garden waste (like lawn clippings, ivy, leaves and weeds) the new FOGO bin can be used to recycle all types of food waste, including fruit and vegetable scraps, meat, dairy products, and leftovers.
Why our Council is introducing this service
Our community has been asking us for FOGO recycling for some time. Our new FOGO service will allow Port Phillip residents to make a serious impact on the quantity of materials we are sending to landfill.
Food and organic waste makes up around 46 per cent of the waste our households send to landfill, and produces methane, a greenhouse gas that is approximately 21 times more potent than carbon dioxide. Not only will recycling FOGO materials reduce greenhouse gas emissions, collected FOGO materials are turned into compost and soil conditioner that can be used within Victorian parks and grounds. You will be using today's food and garden waste to grow tomorrow's fruits and vegetables!
It's everyone's shared responsibility to reduce materials going to landfill and minimise our impact on the environment, so we want to thank you for doing your part to help us create a sustainable and liveable City.
For more information about our FOGO service, including FOGO FAQs and our 'Don't Waste It!' Strategy, visit: Dispose of your Food and Garden Organics (FOGO) - City of Port Phillip
Get the latest news straight to your inbox
This article will feature in the January edition of Divercity. Divercity brings you the latest City news, what's on, service updates and local exclusives, such as discounts and freebies. To keep up to date with news about your City and Council, sign up now.