Divercity magazine
Waste and recycling
FOGO finds a permanent home
Published 13 July 2021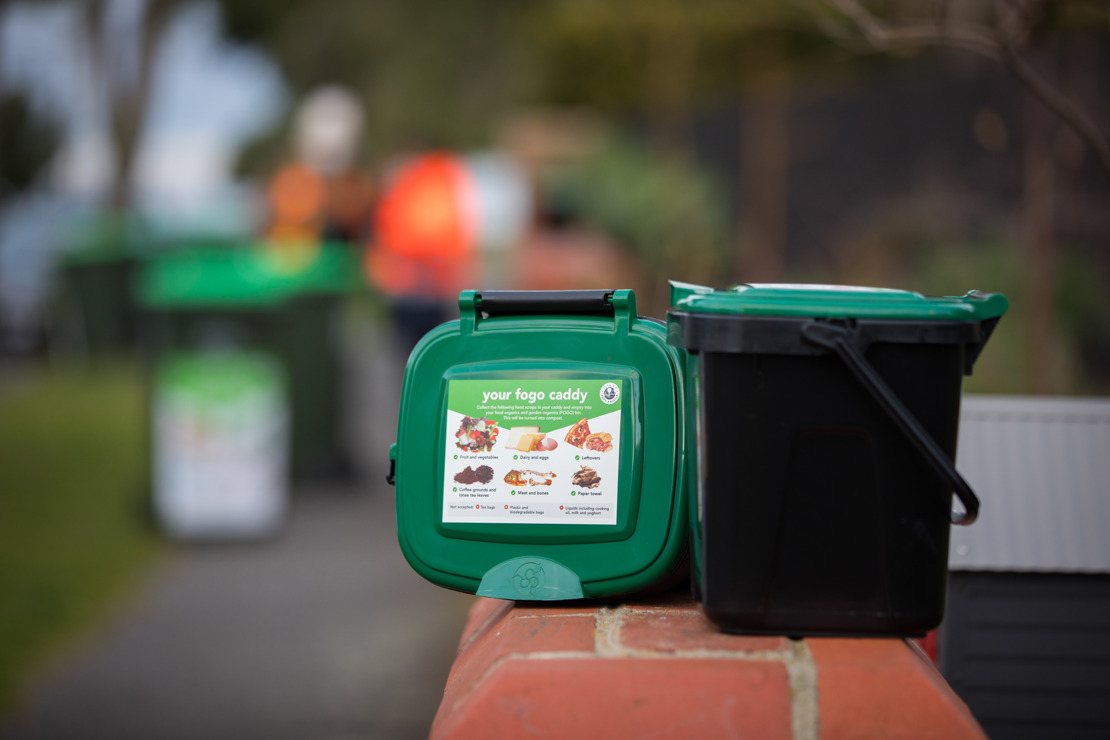 After an incredible response from our community, the Elwood FOGO service is here to stay.
With the average household spending around $2,000 a year on food that ends up in landfill, it's important for us to make small changes that have big impacts.
Starting in August last year, the Food Organics and Garden Organics (FOGO) trial was rolled out to 500 households across Elwood, with each household receiving a new kerbside green bin and kitchen caddy for their food and garden waste.
We have seen such enthusiastic involvement and commitment from our Elwood residents over the past 11 months, and it is this dedication and feedback that have seen the FOGO trial be continued and made a permanent feature of our waste strategy.
This decision was made by Council as part of the Council Plan and Budget 2021/22 adoption at the Special Council Meeting on 23 June. Over the coming months we will use learnings from this trial to shape our ongoing FOGO service.
We are continuing to run our communal Food Organics (FO) recycling hubs at three locations for an initial trial period of six months, until November 2021 and we welcome your feedback.
Get the latest news straight to your inbox
This article is featured in the July edition of Divercity.
Divercity brings you the latest City news, what's on, service updates and local exclusives, such as discounts and freebies.
To keep up to date with news about your City and Council, sign up now.