Transport and parking
Media release
Sustainability
Electric vehicle charging stations spark change at South Melbourne Market
Published 24 December 2020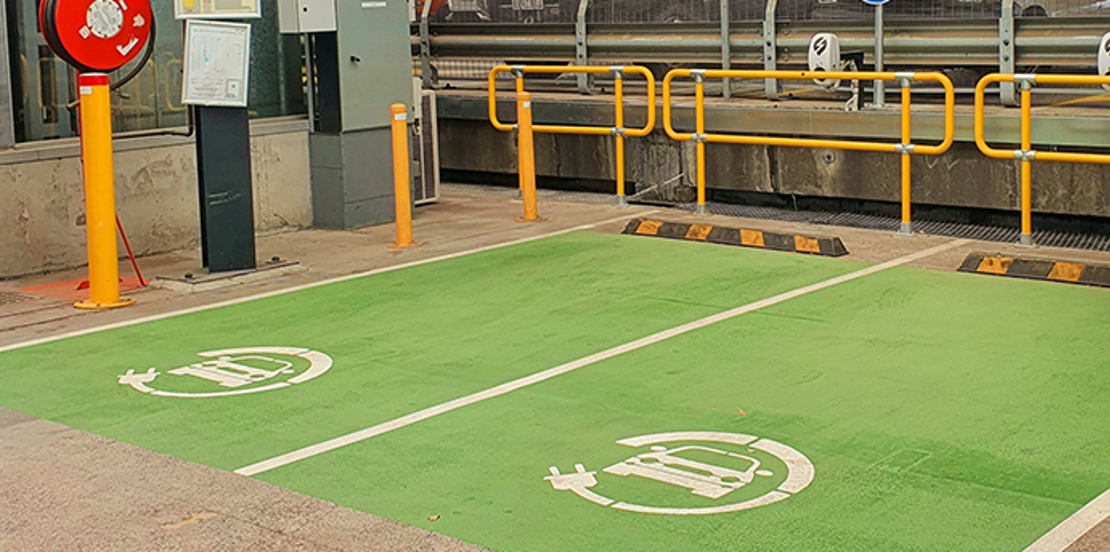 Two free electric vehicle charging stations have been installed at the South Melbourne Market rooftop carpark, providing residents and visitors with a convenient location to recharge their cars in Port Phillip.
Council has invested in the charging stations, which will be powered in part by the 612 solar panels on the roof of South Melbourne Market. The charging stations are compatible with all electric vehicles and models.
With transport accounting for 16.25 per cent of the Port Phillip community's carbon emissions, electric vehicles, when powered by renewable energy, can significantly reduce this figure. In addition to carbon emissions, traditional vehicles cause air pollution.
Mayor Louise Crawford said increasing the availability and visibility of charging stations is one of the first steps in encouraging people to embrace the new technology.
"As more and more people opt for electric vehicles, it's important to provide the infrastructure to support this fantastic environmentally-friendly choice. The installation of the charging stations at South Melbourne Market is a win for residents and visitors, and we hope people will make a day of visiting our City and exploring all we have to offer, while their car charges," Cr Crawford said.
Anticipating future need, Council is working with partners and electricity providers to install more charging stations on public land.
"With the Electric Vehicle Council reporting a tripling of interest from Australians in buying electric vehicles between 2018 and 2019 alone, we need to be ready for the increase in demand for charging stations," Cr Crawford said.
There are also three privately owned charging stations available for use:
Prince Hotel, St Kilda
Get Electric, Port Melbourne
Pullman Hotel, Albert Park
Please refer to each business for more information, including fees. Council is in the process of transitioning its fleet of vehicles to hybrid and electric models, with 11 hybrid and electric vehicles currently in operation.
For more information please visit the going electric page on our website.