Doors opening for community housing
Published 21 March 2023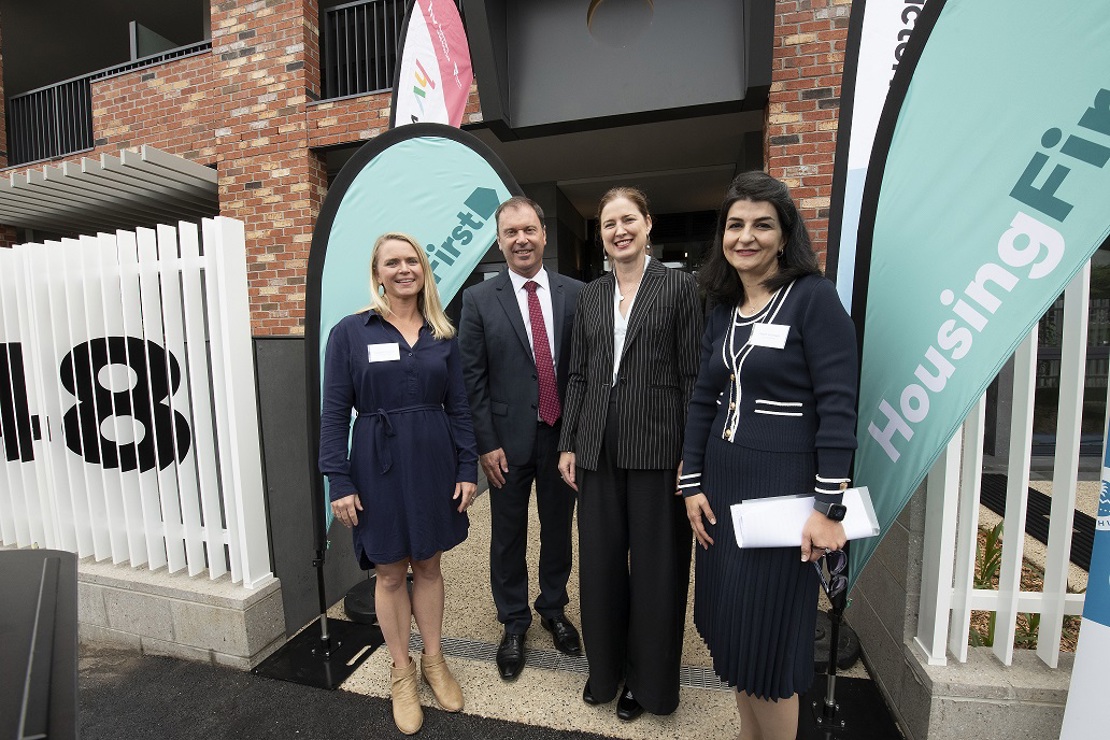 Welcome home! Tenants will start moving into 46 architecturally designed affordable apartments in Balaclava from April.
The innovative $29 million residential project in Marlborough Street is a partnership between our Council and community housing provider HousingFirst, through the Port Phillip Housing Trust.
HousingFirst, which provided $4 million, designed and developed the project and will manage the property.
Our Council donated land worth $5 million and provided extensive support from our officers to help make the Marlborough Street development a reality.
In a further partnership approach, the project was part-funded through a $19 million Victorian Government Building Works package and the Australian Government contributed $2 million in grants and loans for infrastructure works through the National Housing Infrastructure Facility.
The project involves a simple car park, donated by Council, being transformed into high quality community housing apartments for local residents experiencing housing stress.
Thanks to the clever design, a replacement public car park is being provided.
And in a further benefit, Balaclava Walk – a new landscaped pedestrian walkway – will improve the connection from Marlborough Street to the fantastic Carlisle Street shopping strip.
The development provides accommodation for up to 129 people drawn from the Victorian Housing Register, including families, older residents and people living with a disability.
Our Council is committed to supporting more affordable housing in Port Phillip through our In Our Backyard Strategy.
Marlborough Street at a glance:
46 x 1, 2 and 3-bedroom apartments, all with private balconies
residents' car-parking (15 spaces) and bicycle storage
public car parking (39 spaces) and bicycle storage
a communal rooftop garden and community space
a street-level commercial space
rainwater harvesting system for toilet flushing and irrigation
a 17.6 kW rooftop solar system
environmentally friendly internal finishes
an average energy rating of 8.2 stars by using carefully designed, high-performance windows and solar shading devices.
Get the latest news straight to your inbox
This article will feature in the March edition of Divercity. Divercity brings you the latest City news, what's on, service updates and local exclusives, such as discounts and freebies. To keep up to date with news about your City and Council, sign up now.