Arts
Divercity magazine
Media release
Distant Shores bringing our community closer
Published 15 March 2023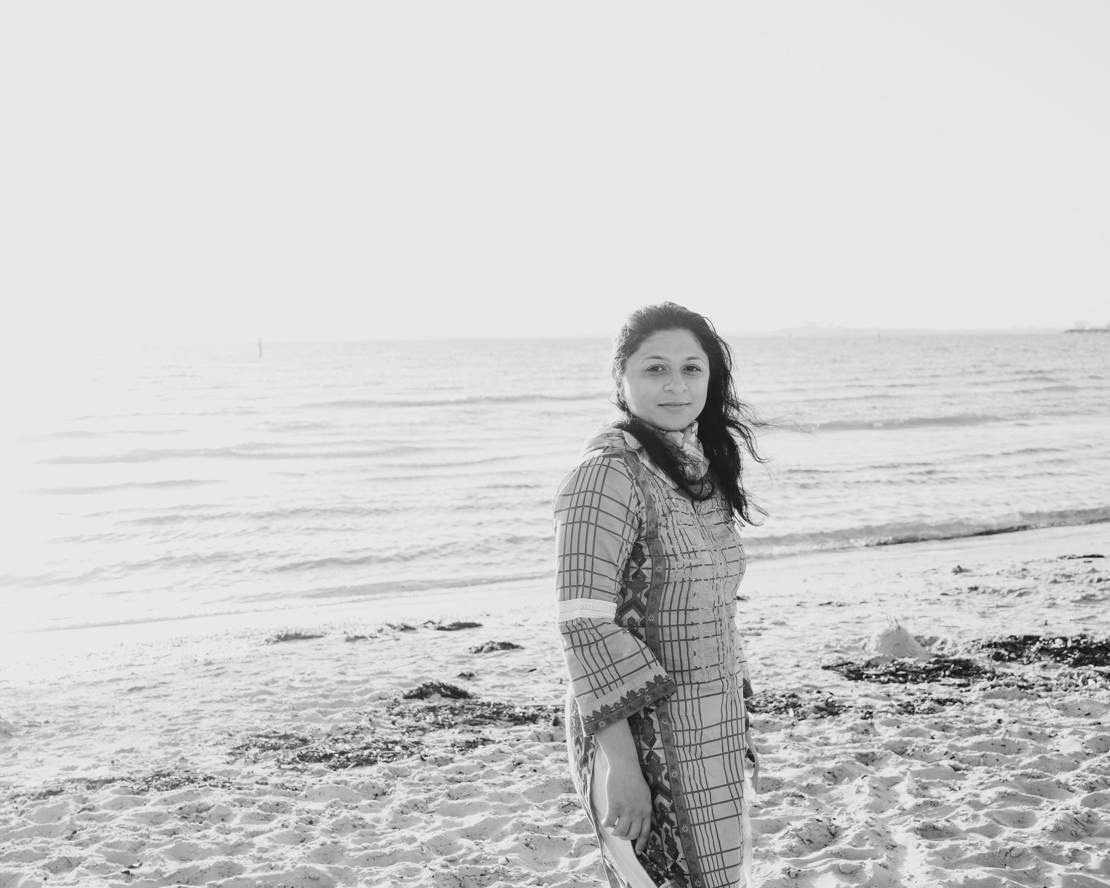 The Distant Shores exhibition, opening at the Carlisle Street Art Space (CSAS) on 17 March, poignantly conveys the cultural ties of recently arrived migrants, refugees and asylum seekers in Port Phillip.
The exhibition, presented by CSAS at the St Kilda Town Hall, is co-produced by Melbourne-based photographic artist Morganna Magee and curator Anna Monea, and supported by Space2b.
Port Phillip Council Mayor Heather Cunsolo welcomes Distant Shores as an important part of the Council's Cultural Diversity Week calendar.
"The latest Census tells us that Port Phillip is home to people from over 160 different birthplaces, speaking more than 120 different languages and dialects.," Cr Cunsolo said.
"Celebrating and promoting inclusion is incredibly important to our City and we are proud to support this insightful exhibition, which speaks to our shared humanity."
Distant Shores combines documentary photography, family photographs and written testimony to tell the story of the migrant experience through themes of cultural connection, memory, longing and loss.
The exhibition also features paintings by four of the participants involved in this project. Anahita Diba, Rahila Zeeshan, Tadros Hanna and Abouk Giir will present works reflecting their cultural heritage, interests and concerns.
Ms Monea, a St Kilda resident, said Distant Shores explores the cultural and personal links of each participant to their homeland and how they have created a new life in Australia.
"Migrants, refugees and people seeking asylum leave their homelands for a myriad of reasons, often horrific, and in many cases they have to leave loved ones behind," she said.
 "If they are fortunate, they have photographs - small mementos of their loved ones back home. By presenting these images and recreating them within an Australian setting, Distant Shores offers insight into each person's life and how far they have travelled."
The exhibition opens Friday 17 March and can be viewed until Friday 12 May. A launch will be held at CSAS on Thursday 23 March from 6 pm. For more information contact City of Port Phillip Exhibitions and Programs Officer Louisa Scott at louisa.scott@portphillip.vic.gov.au or via 9209 6777.
Image credit: Morganna Magee, Rahila (detail), 2022. Digital Print on Paper, 70 cm x 80 cm.
Council is also supporting Cultural Diversity Week through events and activities presented by its Multicultural Advisory Committee. These include global flavours of the Southside, a tasty online map and social media campaign, promoting local cafes and restaurants serving cuisine from around the world. This program supports local multicultural traders and recognises the important role that food plays in maintaining traditions.
For more information, go to https://www.portphillip.vic.gov.au/people-and-community/multicultural-community/cultural-diversity-week-2023