Divercity magazine
Local business
Dessert First extended
Published 11 August 2021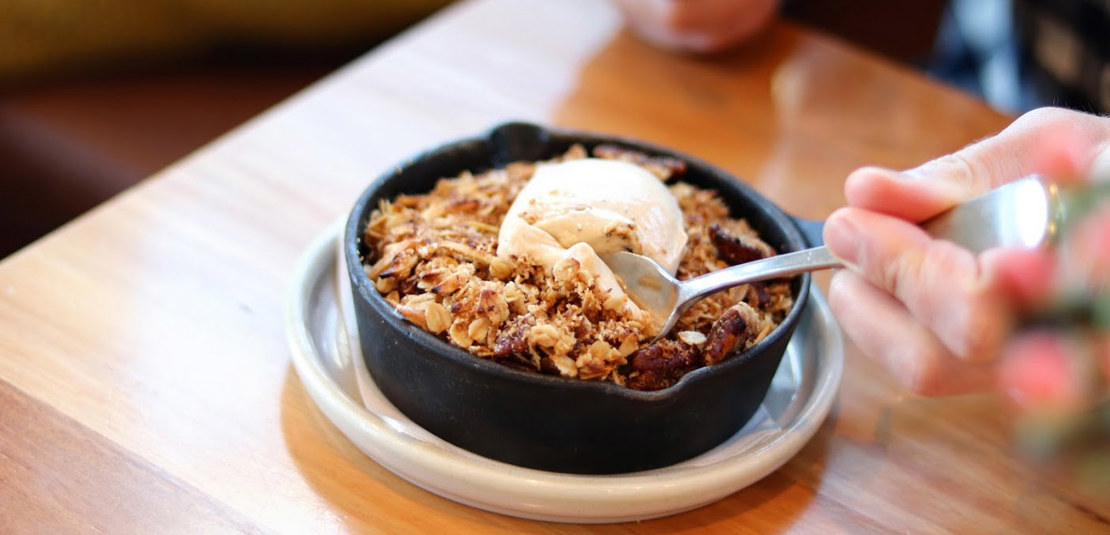 Warm up this winter with a sweet stay in St Kilda.
Diners supporting local hospitality venues in the City of Port Phillip have the chance to win a sweet staycation with The Prince Hotel and Starward Whisky.
We launched Dessert First this winter to celebrate Port Phillip's renowned hospitality scene, encouraging visitors and residents to dress for the elements and enjoy a sweet treat in the many outdoor dining areas throughout winter.
Due to lockdowns, Dessert First has now added takeaway and delivery to the mix. This means diners also have the option to order dessert from a Port Phillip hospitality venue for pick-up or delivery, post a photo of the dish on Instagram and tag both the venue and #dessertportphillip. The end date is now Tuesday, 31 August 2021.
The winner will enjoy an overnight staycation for two at the Prince Hotel in St Kilda with dinner, breakfast, and a tour at Starward Distillery, where the Single Malt Experience includes a take-home Starward Whisky Bottled Cocktail Pack.
When you're ordering takeaway or delivery, remember ordering directly from the venue when possible (rather than via a food delivery service app) means the full cost you pay goes straight to the business. You can call to check with your locals if they deliver to you.
For more information, go to Dessert First.
For home cooks inspired by Dessert First to try something new, St Kilda's Republica has kindly passed on its Dessert First signature dish. While home entries are ineligible for the competition, the Apple Quince Crumble is a delicious dish to warm up the chilly weeks ahead.
Apple and quince crumble
Don't forget to serve with your favourite vanilla ice cream! 
Makes one family size dish
Apples
Ingredients
1 kg sugar
1 kg Granny Smith
5 kg Pink Lady
5 g vanilla bean paste
3 g cinnamon ground
Method
Peel and 1.5cm dice the apples. Combine all the ingredients and gently cook until just softening. With a stick blender break up apples but not until smooth.
Quince
Ingredients
1 kg local quince
400 g castor sugar
8000 ml water
2 cinnamon sticks
2 g whole cardamom pods
2 g whole cloves
3 g star anise
Method
Peel and quarter quince, remove cores, add sugar, water, and spices into a saucepan bring to the boil, pour over quince.
Roast quince in the oven at 150°c for 2 hours, until tender.
Crumble
Ingredients
170 g slivered almonds, lightly toasted
260 g pecans, lightly toasted
130 g desiccated coconut
200 g oats
300 g brown sugar
130 g flour
2 g cinnamon
2 g ground ginger
2 g nutmeg
300 g butter
Method
Combine sugar, flour, coconut and butter together with your fingers. Mix in the remaining ingredients. This is now ready to put on top of your fruit filling and bake at 160°c until golden and bubbly 20 to 30min.
Get the latest news straight to your inbox
This article is featured in the August edition of Divercity.
Divercity brings you the latest City news, what's on, service updates and local exclusives, such as discounts and freebies.
To keep up to date with news about your City and Council, sign up now.