Design After Fire: Rebuilding Civic Spaces (Virtual Event)
Published 2 December 2021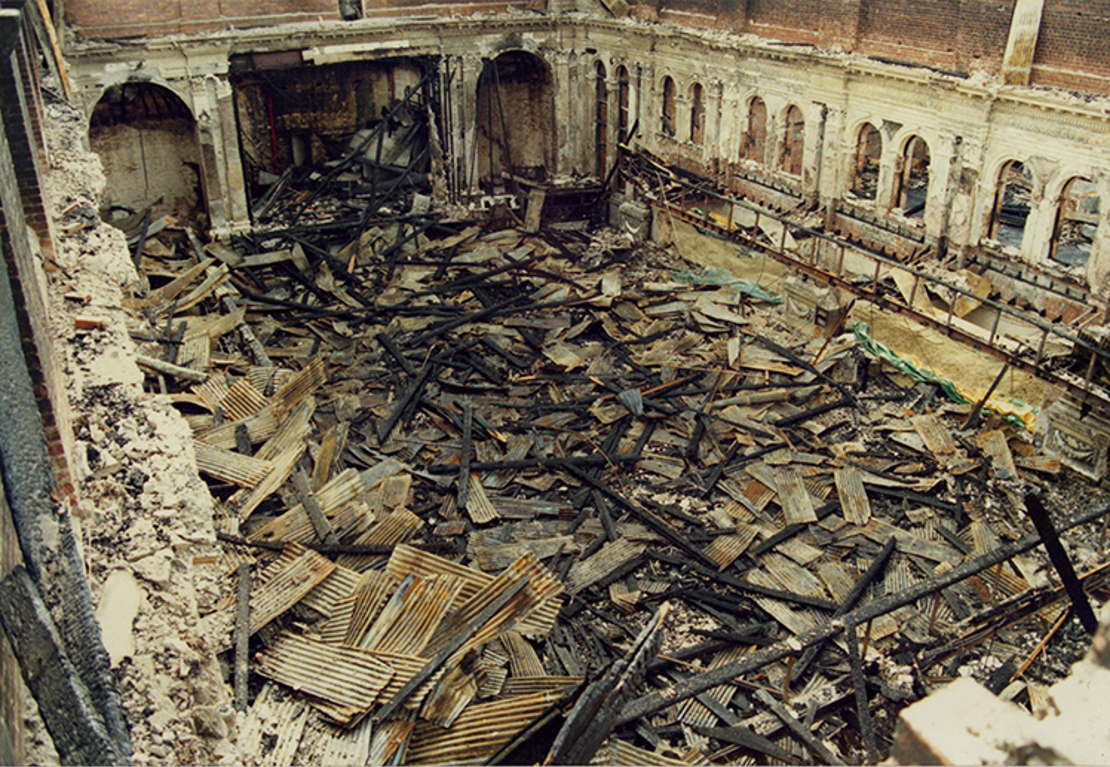 It has been 30 years since flames ripped through the St Kilda Town Hall, destroying much of the historic building and its belongings.
Join us on Thursday 9 December at 6 pm as we commemorate the fire, its aftermath and how the Town Hall was rebuilt, conserving the memories of the structure and creating new spaces for our community.
Presented by City of Port Phillip and Open House Melbourne, this free online event traces the fire's impact and the building's history.
Since 1890, the William Pitt-designed building had hosted events of personal significance and civic pride. The hall – the heart of the building – with its polished timber floor and grand organ, had held music, dances and drama, lavish dinners, political rallies, sporting events including the 1956 Olympic Games, community vaccinations, formal ceremonies and community action. In 1994 the building reopened revealing the creative design of Ashton Raggart McDougall (ARM) Architecture.
Stuart Harrison will host the conversation and will be joined by:
Ian McDougall (Founding Director, ARM Architecture)
Louisa Scott (Curator, City of Port Phillip)
David Helms (Heritage Advisor, City of Port Phillip)
Event details:
DATE: Thursday 9 December 2021
TIME: 6 pm – 7.30 pm
COST: FREE, no bookings required
HOW: View the event via the link below at the event time.
Design After Fire: Rebuilding Civic Spaces | Open House Melbourne