Creative kids make posters to teach the correct way to use our yellow recycling bins
Published 8 November 2021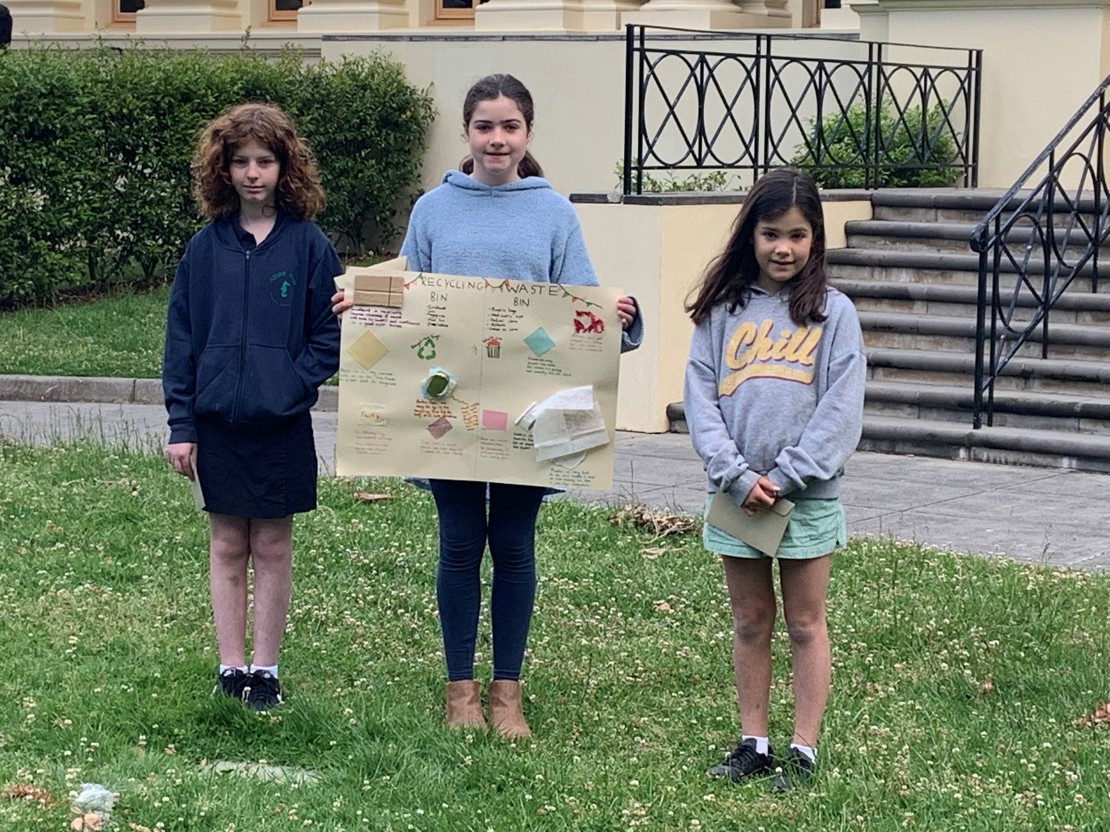 For National Recycling Week, we asked our local primary school students to submit a poster to educate the community about what goes in our yellow recycling bins.
Every poster we received was artistic and showed a knowledge and passion about recycling. That's why it was so difficult to pick a winner.
After careful consideration and discussion, our judges chose artworks by the following young people as the winners:
Our first prize winner is Jessica Gibbs in grade 5 at St Kilda Park Primary School. Jessica will receive a $100 voucher from Coventry Bookstore in South Melbourne.
Our second prize winner is Chloe Saliba in grade 2 at St Kilda Park Primary School. Chloe will receive a $50 voucher from Coventry Bookstore.
Our other second prize winner is Ryka Fregon in grade 5 at Albert Park Primary. Ryka will receive a $50 voucher from Coventry Bookstore.
Jessica's piece makes creative use of the everyday materials and clearly shows what can and cannot go into our yellow recycling bins. The poster includes useful facts and tips and demonstrates a deep knowledge of the recycling process.
Ryka's poster cleverly uses her own photo of one of our beloved local seagulls to let us know what to recycle as well as addressing and clarifying some of the common mistakes people make with what goes in their yellow recycling bins.
Chloe gives us a crash course in artistically representing how to recycle with a collection of examples of what can and what cannot be put in our yellow recycling bin.
Happy Recycling Week to all of our budding young artists who deserve our respect and admiration for both their creative talent and their commitment to a greener future. Congratulations to Jessica, Chloe, Ryka and thank you to everyone else who submitted their fantastic artwork.
Winning artworks: