Council meeting catchup - 3 May 2023
Published 5 May 2023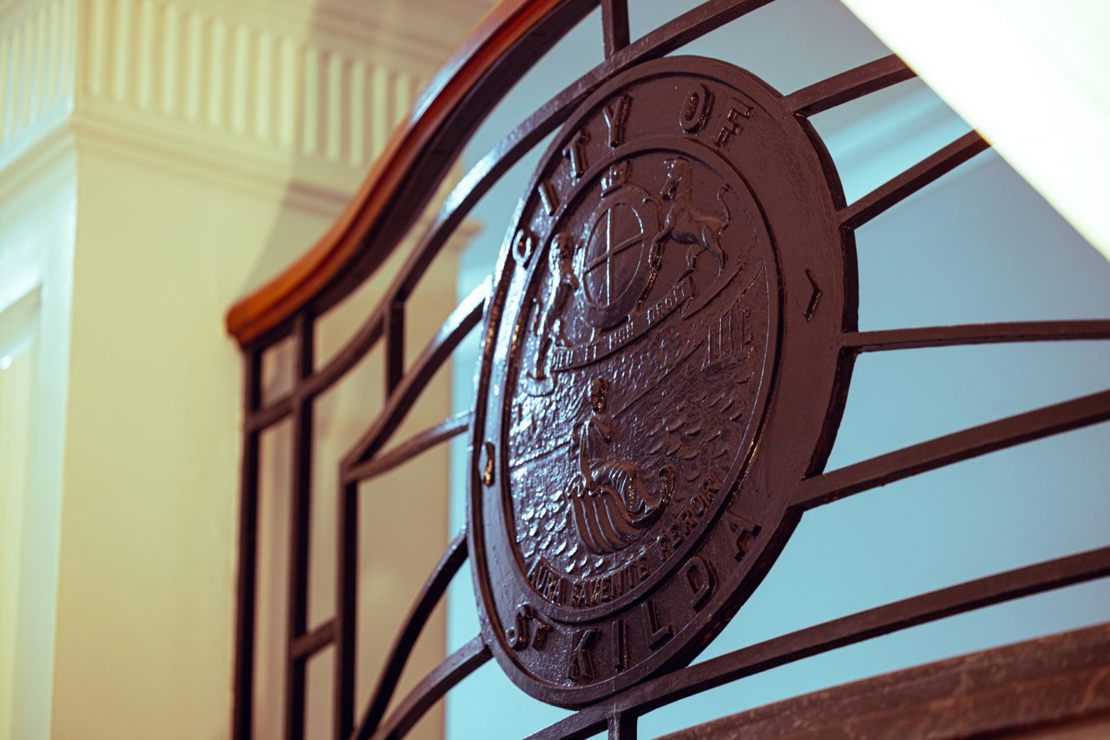 Did you miss our last Council meeting? Here's a recap of what was discussed.
The 3 May Council meeting was held at St Kilda Town Hall. 
At this meeting, Cr Clark acknowledged the work of Georgina Tsolidis as outgoing Chair of the Multicultural Advisory Committee. Georgina was a foundation member of the Committee, having been appointed at the Committee's formal commencement in 2019 and has served as Chair since then until April 2023. Georgina was also a member of the Older Persons Advisory Committee for many years.
Georgina's achievements also included the recommendation that Council join the Welcoming Cities network, which was realised in 2022, and the delivery of a diverse and ambitious action plan for the Multicultural Advisory Committee's work. Georgina represented the Multicultural Advisory Committee at the Victorian Multicultural Commission's annual Cultural Diversity Week Gala, the Federation of Ethnic Communities Council Australia conference and other events.
As Chair, Georgina emceed a number of Council's multicultural programs around the City, was an active representative at community events and a dynamic advocate for culturally and linguistically diverse residents.
On behalf of the Council and Committee, Cr Clark thanked Georgina for their years of work on the Multicultural Advisory Committee, acknowledged with gratitude the time and energy that they invested in the Committee, and recognised their contribution to making our City more inclusive and supportive of diverse communities.
Mayor Cunsolo recognised Stefan Mitrik, who will be retiring from the City of Port Phillip later this month after 31 years of dedicated service. Stefan has dedicated their career to road user safety in the City of Port Phillip with a huge amount of innovative and Australia-first infrastructure solutions. Stefan has a deep love for the City, and has always shown a strong commitment to protecting and enhancing residential amenity - there are very few locations in Port Phillip where he wouldn't have improved safety over the years.
Stefan has helped to make the City of Port Phillip one of the safest municipalities for all road users in Australia by implementing 40km/h across 90 per cent of the road network and securing millions of dollars of external funding to remove black spots from our roads. Stefan has mentored many engineers over the last three decades and has passed on their passion for sustainable transport and safety, especially for pedestrians to the next generation of traffic engineers.
Notable projects include reducing Dorcas Street down to one lane of traffic each way and adapting the parking to 30 degrees to install bike lanes after very contested community consultation which saw one side of the road support the changes and the other rejecting them. Once changes were in place, the side previously not in favour requested them to be made to their side too. He is also immensely proud of designing and installing the first roundabouts with zebra crossings for pedestrians in Cecil St, South Melbourne.
The Mayor congratulated Stefan on the amazing legacy they leave behind and wished them luck on the next step of their journey.
Please note: The minutes of the 3 May Council meeting will be confirmed at the next meeting.
Watch the Council meeting
More information
To view the full agenda, upcoming or past Council meeting minutes and relevant attachments, visit our 2023 meetings and agendas page.
Council meetings typically occur on the first and third Wednesday of each month. The next Council meeting will take place at St Kilda Town Hall on Wednesday 17 May at 6.30 PM.