Divercity magazine
Family, youth and children
Caring for mums
Published 14 December 2021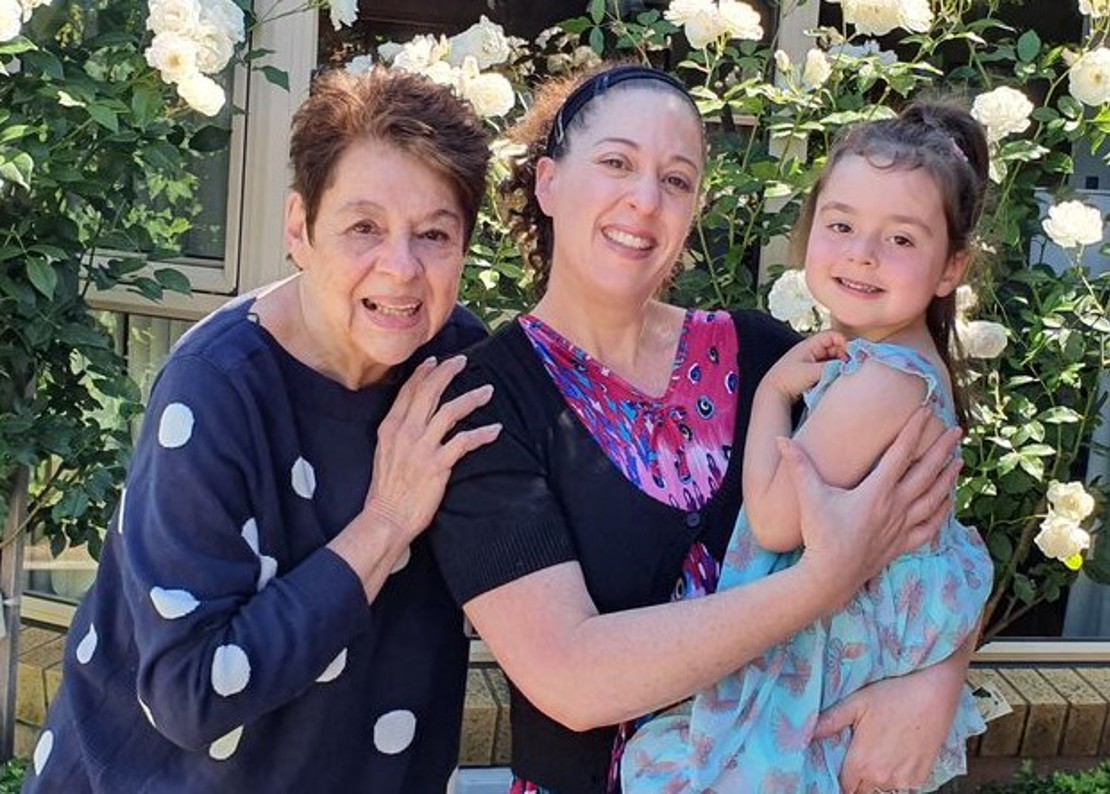 The Caring Mums program is on a mission to help ensure no woman is alone as she travels on her journey through motherhood.
The National Council of Jewish Women of Australia (NCJWA) provides emotional support and reassurance during a time of change for all mothers through its Caring Mums program.
Ray Javen has been a volunteer with the program since its inception nearly 10 years ago.
"Caring Mums are trained, volunteer mothers, who provide ongoing, unconditional and non-judgmental support for all mothers, but typically those during the first year of their baby's life," she said.
"The most common issues some mothers are faced with are isolation, loneliness, lack of support or self-confidence and cultural differences. We see mothers from all kinds of diverse backgrounds, including those who are seeking asylum or may be facing physical or mental health issues.
"It takes a village to raise a child and the Caring Mums program becomes that village as we're there to hold their hand during the first year of motherhood and support them.
In 2017, Ray was paired with Lara Wittels, who reached out for support following the birth of her second child, Kylee.
"I think my baby was four or five days old when I was told I could be paired up with someone who would work well with me. Ray arrived about a week or two later and it was amazing," Lara said.
"She would come for about two hours once a week and the first thing she would do is check in on me as a mum. We would sit, have a cup of coffee and just chat. She's a great listener and I could call her any time between our visits."
Ray and Lara maintain a close bond to this day, a testament to the Caring Mums program.
The Caring Mums program became even more important when parents were separated from their support network of loved ones due to the COVID-19 pandemic.
New volunteers are being sought to further support mothers.
"This is something that gives you the greatest satisfaction in seeing a mother go through metamorphosis, like seeing a caterpillar turn into a beautiful butterfly," Ray said.
"You see these mums that become empowered, they become confident and reassured, they're ready to take on the world."
The Caring Mums program is a free, confidential, non-denominational service that is welcoming of all new mothers in the City of Port Phillip and other surrounding council areas.
For more information about the program, volunteering opportunities and an upcoming information evening on 9 February, visit the NCJWA's Caring Mums page.
Get the latest news straight to your inbox
This article is featured in the December edition of Divercity. Divercity brings you the latest City news, what's on, service updates and local exclusives, such as discounts and freebies. To keep up to date with news about your City and Council, sign up now.