Arts
Divercity magazine
Local business
Bringing art to the footpath
Published 12 January 2022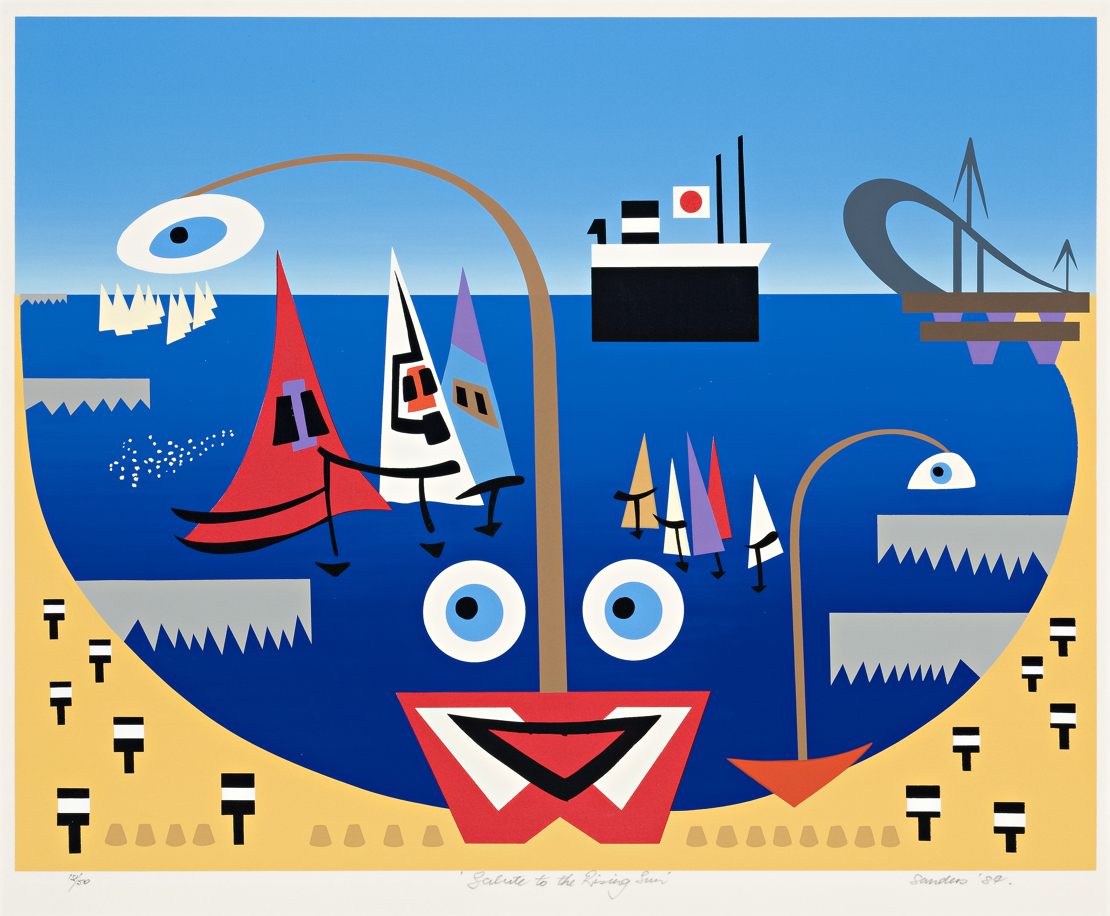 Port Phillip's treasured artwork will be highlighted across the City for all to enjoy thanks to our new project, Art Walks.
The Port Phillip Art Collection and works of other talented artists will be represented as a series of footpath decals and take residents and visitors on an exploration of Elwood, Port Melbourne, Albert Park, South Melbourne and St Kilda.
Art Walks encourages participants to learn more about the history of Port Phillip through art, while reactivating our neighbourhoods by enjoying the offerings of nearby businesses.
Some walks, such as Pier to Point, depict themed imagery of the City's foreshore, while others uncover artwork displayed inside buildings that wouldn't ordinarily be open to the public.
Each decal is numbered and features a QR code, allowing viewers to learn further information about the artist and the relevant site as well as highlighting nearby shopping precincts, restaurants and cafés.
The footpath decals, to be installed by the end of January, can be enjoyed for three months. The four self-guided walks are:
Walk 1 Elwood: Elwood at Night  
Artwork: Cathy Henenberg
Photographs created by Cathy Henenberg guide walkers from the corner of Bryon and Tennyson Streets in Elwood along the Elwood Canal. Night and darkness often evoke feelings of fear, danger and risk but these artworks present an alternative view of Elwood – the magical quality of the stillness of night.
Walk 2 Port Melbourne and Albert Park: Behind the Façade
Artwork: Michael Kluge
Created in 2017, Behind the Façade is a photographic exploration of Port Phillip's unique and historically rich built environment. This walk, which can also be completed by bike, provides a glimpse of some of the internal spaces that might be unknown to some. Starting at the Colonial Brewery, it includes the Borough Bar, a Bay Street shop, Elegant Slax, the Trugo Club, Tobruk House and ISKON - with many opportunities to enjoy cafés along the way.
Walk 3 Foreshore from Port Melbourne to Elwood: Pier to Point                              
Artwork: Port Phillip City Collection
This walk includes the work of 15 artists and depicts imagery related to our foreshore and other water related scenes.. It begins at Station Pier with a 1960s photograph by Bruno Benini and ends at Elwood with an 1860s image of Elwood Before Levelling by Thomas Clark. The work of Elizabeth Parsons, Mirka Mora and talented contemporary artists are also included. 
Walk 4 South Melbourne: Parks Circuit                
Artwork: Port Phillip City Collection
A short walk that begins and ends at Albert Park but takes walkers to the Tapestry Workshop in Park Street, Clarendon Street, Bank Street and Park Towers. It includes the work of Esther Paterson, David Jolly, Martin Kantor and Callum Morton.

Keep an eye on Council's Arts & Entertainment page for more information on Art Walks.
Get the latest news straight to your inbox
This article is featured in the January edition of Divercity. Divercity brings you the latest City news, what's on, service updates and local exclusives, such as discounts and freebies. To keep up to date with news about your City and Council, sign up now.