Divercity magazine
Sustainability
Biodiversity blossoms in Balaclava
Published 6 September 2021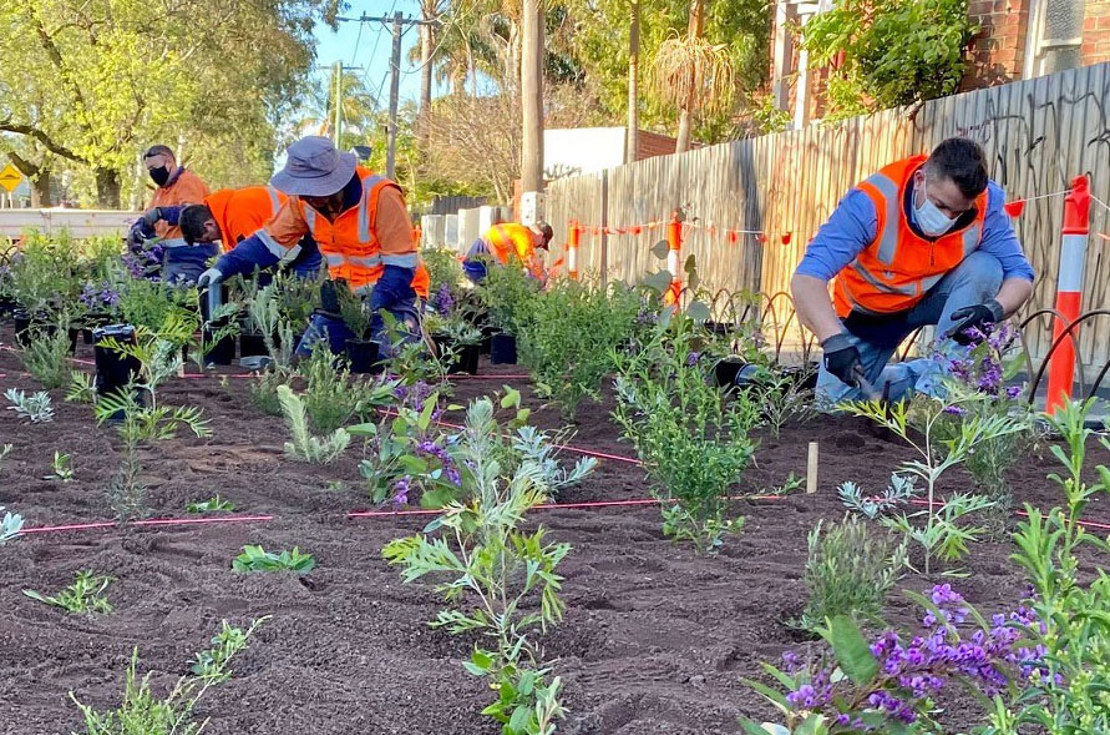 Come and see a little patch of paradise in Balaclava. We're working with University of Melbourne researchers to create a Woody Meadow at the corner of Chapel and Nightingale streets in Balaclava.
Woody Meadows are diverse plantings of woody shrubs and small trees maintained by coppicing (hard pruning to 10-20 cm) to promote flowering and dense canopies to exclude weeds.
Coppicing every two to three years replicates the natural plant response to fire so that plants re-sprout and reseed to create more density and flowering.
Planted at this Balaclava corner in July, the plants will showcase a new and cost effective way of managing complex open space plantings as they grow, with little maintenance requirements or need for watering.
All plants have been selected specifically for Port Phillip conditions, building on previously completed Woody Meadows at Birrarung Marr and Royal Park in Parkville. We are looking forward to seeing the flowers and foliage blossom over time.
Some of the plant species you'll see growing here include:
Lilac Hibiscus, Alyogyne hueglii, a fast-growing, dry tolerant shrub with spectacular displays of purple flowers. Individual flowers are short-blooming, only lasting one to two days, but new flowers continue to open over a long flowering period from June to January.
Native sarsaparilla, Hardenbergia violacea, a hardy climbing plant with clusters of purple pea flower. It has different forms ranging from a vigorous twining vine to a shrubby ground cover.
One-sided Bottlebrush, Calothamnus quadrifidus, naturally occurring in Western Australia, has beautiful red bird-attracting flowers and is adaptable to a wide range of growing conditions.
Lead researcher Dr Claire Farrell says working with partner organisations, such as the City of Port Phillip, is a vital part of the project which focuses on gathering and sharing information on how Woody Meadows function under a range of different site conditions.
Dr Farrell says: "We're excited to see how Woody Meadows in the City of Port Phillip perform and sites like this one will make an important contribution to improving the quality of green spaces in our cities."
The Nightingale Woody Meadow is part of a wider Woody Meadow network being established across Metropolitan Melbourne.  Read more about the University of Melbourne's Woody Meadow project.
Get the latest news straight to your inbox
This article is featured in the September edition of Divercity.
Divercity brings you the latest City news, what's on, service updates and local exclusives, such as discounts and freebies.
To keep up to date with news about your City and Council, sign up now.