Divercity magazine
Local business
Balaclava business has a focus on inclusion
Published 3 September 2021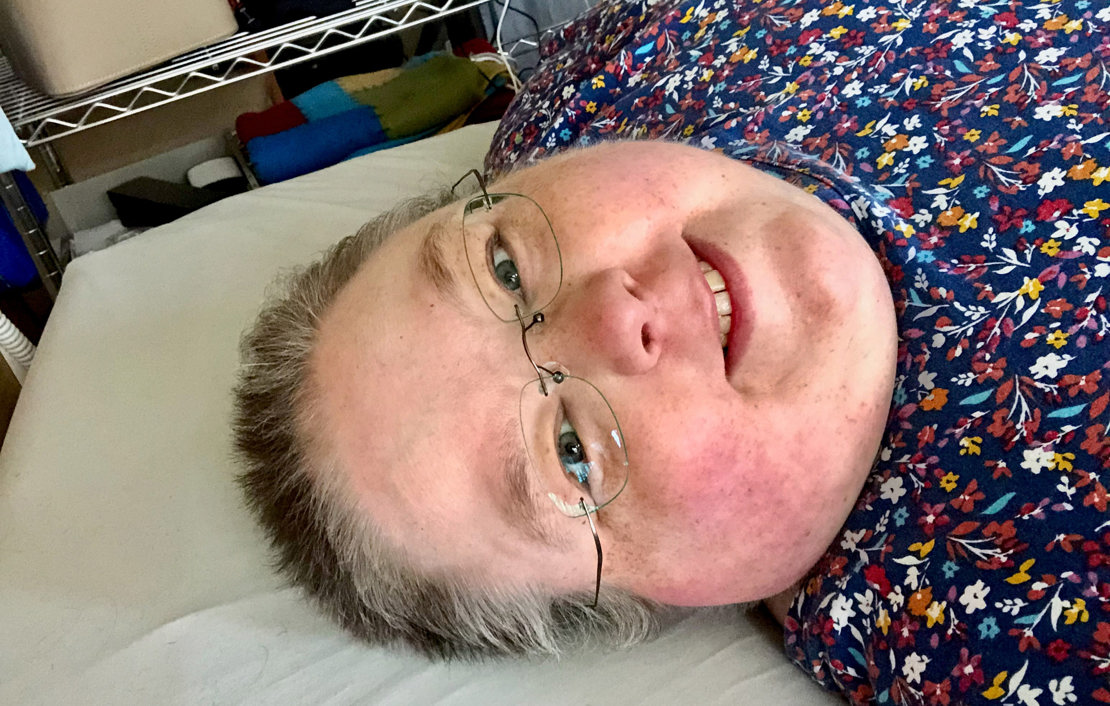 We're showcasing local businesses which offer their services in inclusive ways. Before lockdown, we spoke to Ricky from St Kilda East, who wanted to talk about the service she receives from Vainer Optical.
Hello Ricky, thank you for taking the time to share your experience of accessing a local inclusive business in Balaclava. Can you tell us about Vainer Optical?
I have been going to Vainer Optical for over a decade now. When I was able to get out to the shops, I would travel down there with my wheelchair and I would drop in to get my eyes tested, get my glasses fixed, or get new glasses. My power wheelchair is quite large, but because they have everything set up with so much space, I have always been able to get through the door and move around the display to view glasses options super easily because they have everything set up with lots of space. The area where they do eye tests doesn't have so much space, but it would work for someone in a manual wheelchair I think. I'm able to take some steps, so I left my wheelchair in the corridor for that and it worked great.
My mobility has changed a lot since then though, and I am homebound now. When I explained to Igor that I couldn't come down anymore they have still been super helpful! They now talk through what I need with me on the phone and usually I get a disability support worker to take my glasses up to them if they are broken and they fix them up as quickly as possible. Occasionally when I have needed something they've even come down to my house to sort something out, they really go above and beyond for people who are loyal customers!
Ricky, these are some really great examples of how to provide a service to people who are unable to get into a shop front. Have you anything else to share?
Yes, the team at Vainer have shown how knowledgeable they are about their products and how they can best suit my needs. I spend much of my day lying down, so I look through the very bottom part of the lens of my glasses. Most people frequently use the middle part of their glasses and so products are generally designed to make use of that part of the lens. Vainer were easily able to identify the glasses with a wide based lens, and that maximised the view I can have through my new glasses. Obviously that means I can see more of the world around me in focus - it really helps a lot.
Share your stories with us
If you have a story about an experience with a local inclusive business you wish us to consider, please contact the Divercity Editor via ASSIST (03) 9209 6777 or email divercity@portphillip.vic.gov.au
Get the latest news straight to your inbox
This article is featured in the September edition of Divercity.
Divercity brings you the latest City news, what's on, service updates and local exclusives, such as discounts and freebies.
To keep up to date with news about your City and Council, sign up now.