Divercity magazine
Your community
Australia Day Alcohol Ban
Published 14 January 2022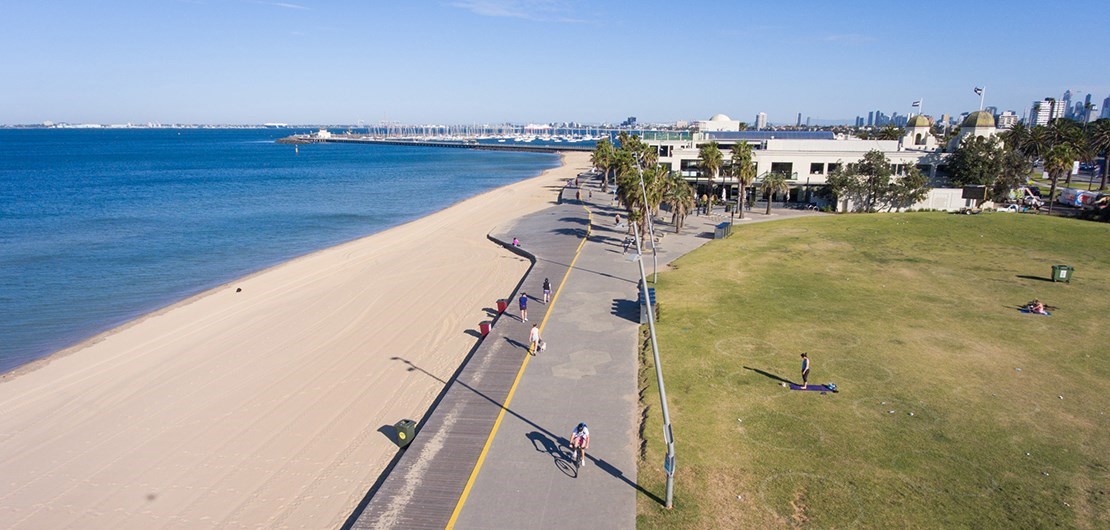 As Australia Day fast approaches we are reminding everyone that a City-wide alcohol ban will be in force across Port Phillip's public open spaces.
The ban will apply from 8 pm Tuesday 25 January until 12 pm Thursday 27 January.
This means you cannot drink or hold an open container of alcohol at any public open space in Port Phillip, including all parks, beaches and streets.
We're urging everyone intending to enjoy our parks and beaches over these three days to play their part in keeping our City safe and clean.
Port Phillip experienced a hugely successful Christmas and New Year period with lots of great behaviour along the foreshore and in our popular parks.
This promoted a fun family-friendly atmosphere as well as resulting in less waste needing to be picked up by Council cleaning crews.
We want the last of the traditionally busiest days on our summer calendar to end on the same successful note, so we're again asking everyone to follow the alcohol and COVID-19 rules and not litter.
St Kilda Botanical Gardens are a popular public holiday destination so we request visitors to pay extra attention to litter and alcohol bans at these heritage-protected gardens, which are home to endangered plants. DJs or loud amplified music are not allowed at the Botanical Gardens.
Council's extensive summer management campaign, including extra public bins, beach cleans and regular patrols by local laws officers, is continuing until the end of March.
Victoria Police enforces the alcohol ban which carries a $200 fine.
The St Kilda Foreshore Alcohol ban (1 November-31 March), which also includes unopened containers, is already activated. Beaches and foreshore reserves (including Catani Gardens) from Langridge Street to Thackeray Street are included in that ban.
For more information about the summer management campaign, including alcohol bans, go to:https://www.portphillip.vic.gov.au/council-services/health-and-safety/play-your-part