Divercity magazine
Local business
All Things Equal
Published 7 May 2021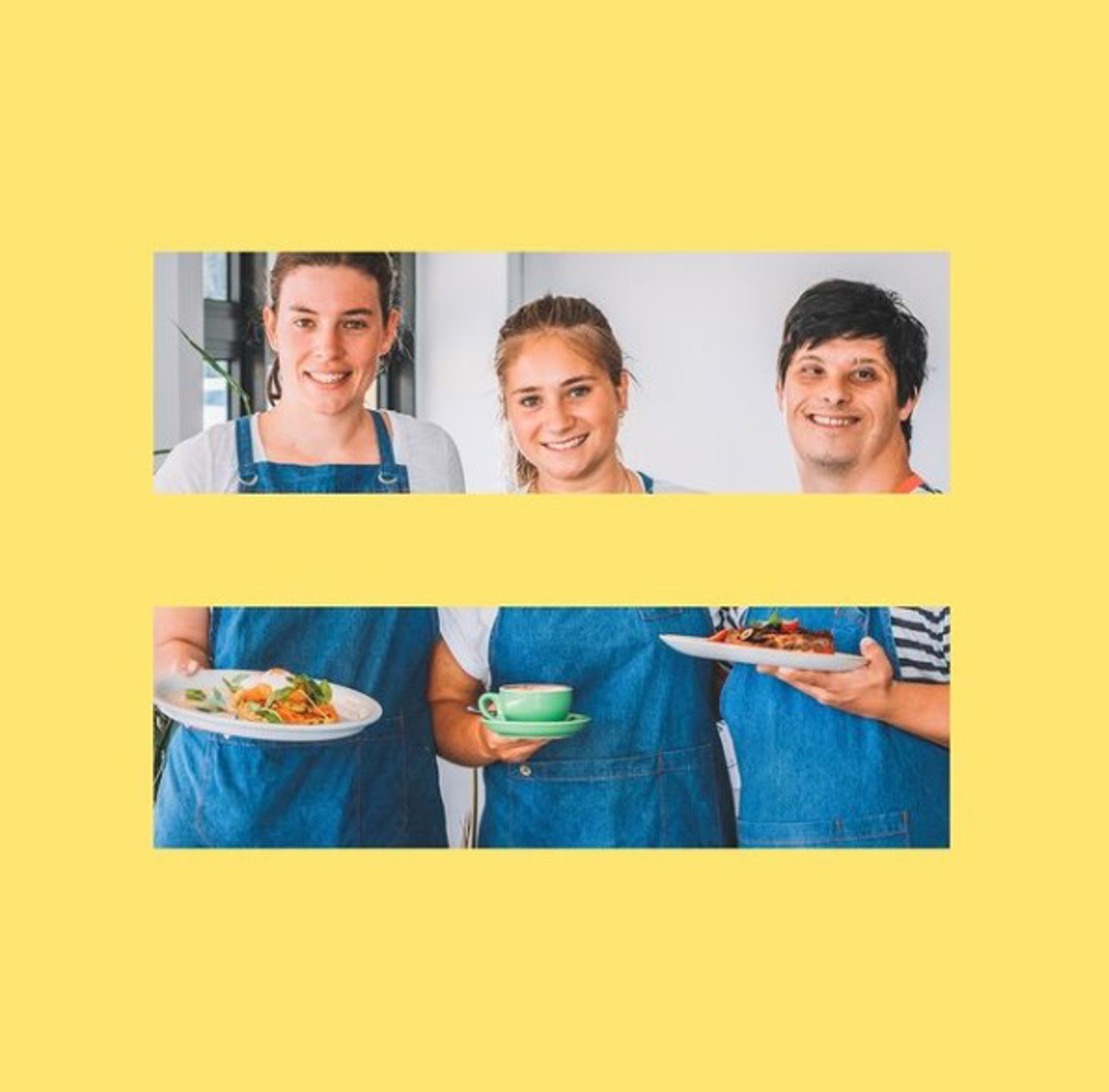 If you're a person with disability or special needs, finding a job can be a challenge. But a new café on Carlisle Street, Balaclava, with a focus on inclusivity, is leading the change.
All Things Equal, the brainchild of Simone and Jonathan Wenig, turned on its coffee machine and opened its doors in January with a simple mission: provide employment opportunities for people with disabilities or special needs.
With their daughter, Tali, finishing her schooling at Giant Steps, a specialist school in Melbourne last year, the question of 'what's next' began to ruminate in Simone and Jonathan's minds. Tali's love of food and cooking led him to reach out to his community, where, after a few meetings, the concept for All Things Equal began to take shape.
Employing both people with and without disabilities, All Things Equal is unique in its approach to staff. It is acknowledged, even welcomed, that everyone brings a different skill set, and will learn and adapt to work at different rates. It's this starting point and understanding which builds confidence in employees, where previously they might've felt unsupported.
"We've had some people come in for a four-hour shift and that hasn't been the place for them to start," Jonathan said.
"So, we say to them, 'Come back for two hours', or 'Come in and do these three or four tasks' and we can really tailor their work experience to them. It's incredibly important that we achieve the right balance and the right environment."
And the proof is in the pudding for Cooper, who works at the café, "It's fun to work at All Things Equal because I like helping with customers and greeting them. I also like spending time with the other staff."
All Things Equal is building a community where people with disability are empowered by their contributions while gaining social confidence and practical skills.
"When you're at school, your friends are who you go to school with, and for a lot of people, as they move through the different stages of life, they make friends at uni or work, but if you're not going to uni and it's hard for you to get a job, how can you build your own community? All Things Equal is as much about providing a social opportunity, as it is teaching people workplace skills."
By partnering with Flying Fox, an organisation which builds connections between people with disability and the community, All Things Equal has engaged staff with a background in working with people with disability.
"It shouldn't be unusual to see someone with disability working in the community and part of what we're trying to do is normalise disability by saying, 'Here is somewhere you can work and we will work with you'," Jonathan said.
"The hardest part is that since we've opened, we've had so many people come to us looking for work and we have to turn them away because we don't have the capacity to take them on. We're definitely looking to do more inclusive projects in the future, and we hope that we have sparked something in other people who might be interested in something similar. Watch this space."
Head down to All Things Equal for a great coffee and delicious menu, 263-265 Carlisle Street, Balaclava. It's open Tuesday to Friday 7.30 am to 3 pm, and 8 am to 3 pm on Saturday and Sunday. Closed Monday.