A welcome port in a storm
Published 6 January 2022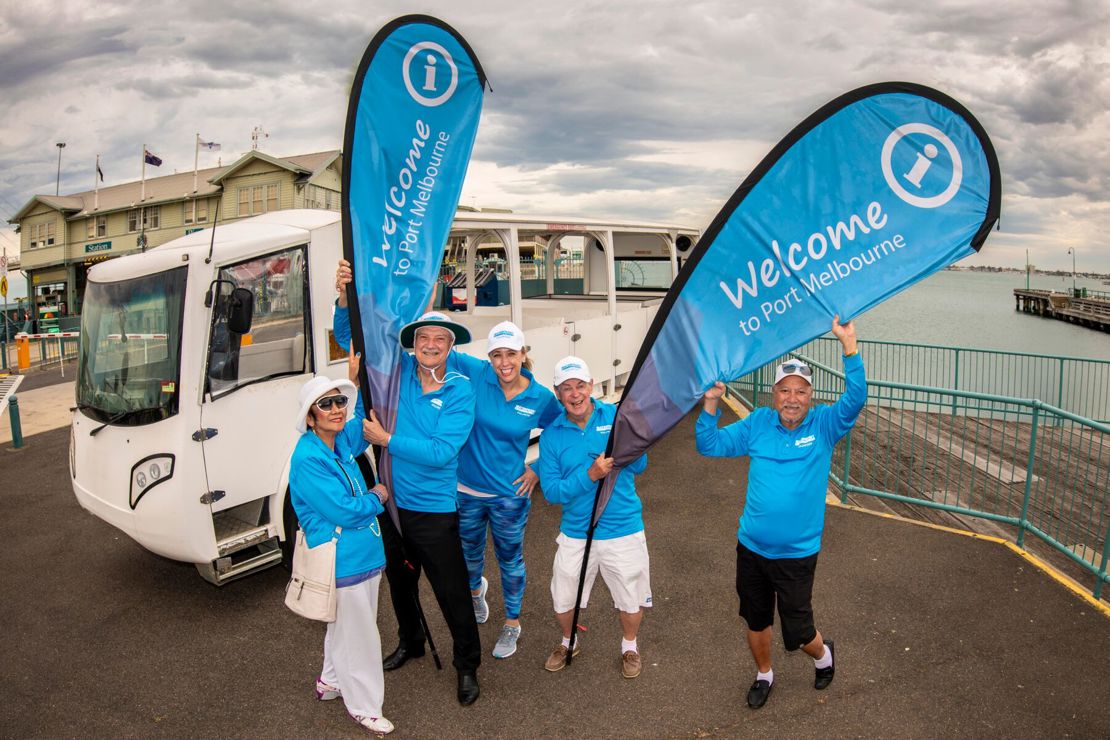 When the COVID-19 pandemic struck, a local volunteer group changed tack from welcoming cruise ships to helping isolated and older community members.
The Port Welcomers' efforts have been recognised in VicHealth's Health Promotion Awards under the Community Legend category, where they have been named as finalists.
The volunteer group, previously working as the Waterfront Welcomers, would usually spend their time welcoming cruise ship passengers as they made their first steps off a ship and onto Station Pier in Port Melbourne.
For some travellers, the Waterfront Welcomers would be their first taste of Australia as they received a welcoming smile, a wave and helpful information on the best offerings in Port Phillip.
When the cruise ships stopped docking  and the Waterfront Welcomers were no longer able to perform their duties, 38 members  formed the Port Welcomers to help residents overcome the challenges of the pandemic.
Port Welcomers coordinator Brian Hanlon says: "Our volunteers wanted to continue supporting the community in some way. So, we looked at how we could move the Waterfront Welcomers to something else and we came up with the idea of the Port Welcomers."
Operating out of SouthPort Community Centre, members of this new group keep in regular phone contact with vulnerable residents, help drop off groceries, circulate community newsletters and information and set up Zoom sessions so people can connect with family members overseas.
"We've seen a lot of our Welcomers, who were looking for opportunities to volunteer elsewhere, now volunteering with two or three organisations because they feel they can do something for their community," Mr Hanlon said.
He shared that being named a finalist for Vic Health's Community Legend Award came as a nice surprise.
"It feels absolutely fantastic to have our work recognised. I don't think any of our volunteers expected it."
Victorian Health Minister Martin Foley said the awards acknowledge extraordinary people, groups and projects that have made a vital difference to communities across Victoria in the past two years. 
"The 2021 Victorian Health Promotion Awards recognise some of our State's remarkable people and organisations. The 41 finalists have gone above and beyond to support their community's health and wellbeing during what has been an incredibly challenging time," Minister Foley said.   
For more information about the Victorian Health Promotion Awards, visit the VicHealth website. The winners  will be announced in February.
Those looking for extra support can contact the Port Welcomers on 9645 1476, admin@southportcc.org.au or visit their page on the SouthPort Community Centre website.
Get the latest news straight to your inbox
This article is featured in the January edition of Divercity. Divercity brings you the latest City news, what's on, service updates and local exclusives, such as discounts and freebies. To keep up to date with news about your City and Council, sign up now.