A summer like no other
Published 1 April 2021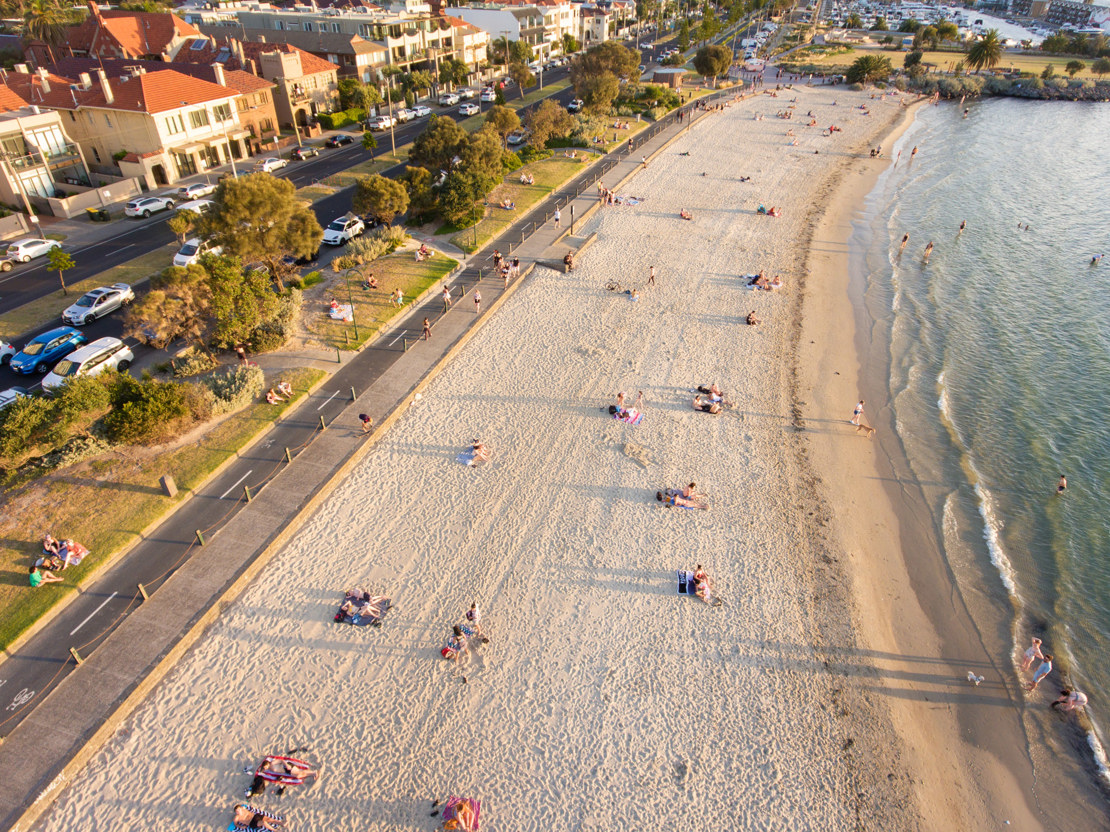 Summer is a great time in our City, and always a busy season for us, making sure everyone is enjoying themselves safely. This year was no exception, with our foreshore and parks some of the most popular destinations in Victoria.
Unlike other summers, however, we were all adjusting to a summer on the other side of Stage 4 restrictions in the middle of a global pandemic. Here are some of the ways we faced the unique challenges of Summer 2020-21.
This season, we had to be agile as COVID-19 restrictions changed many times, including limits on outdoor gatherings and face-covering requirements.
There was also an increased demand for our public spaces this summer with more people wanting to exercise outdoors after picking up the habit in 2020, increased holidaying at home and people wanting to get out and have fun as venue restrictions were still in place.
Another challenge was keeping our community up to date as restrictions changed. Outdoor gathering limits and mask wearing rules changed a few times over the summer months, and we shared regular updates on signs, social media and our website for visitors and community alike.
As part of our Live Love Local campaign, we urged everyone to Play It Safe. To help with physical distancing and overcrowding, we encouraged people to explore new beaches and parks to spread out across our 11 km of foreshore. We also provided physical-distancing circles at some of our more popular foreshore reserves and parks.
Our Summer Rangers provided a welcome and supporting presence as restrictions lifted. This year, we had more rangers out and about, talking to visitors and auditing waste bins, including 10 staff employed through Working For Victoria, a Victorian Government initiative to help Victorians find work who had lost their jobs due to the impacts of COVID-19. There were more rubbish bins at our beaches, and they were emptied more often. We collected an additional 20,000 litres of waste from public space across the municipality.
It was a summer like no other and we'd like to thank you, our Port Phillip community, for helping us keep our City safe, clean and fun during this time.