A splash of colour for St Kilda Junction
Published 3 November 2021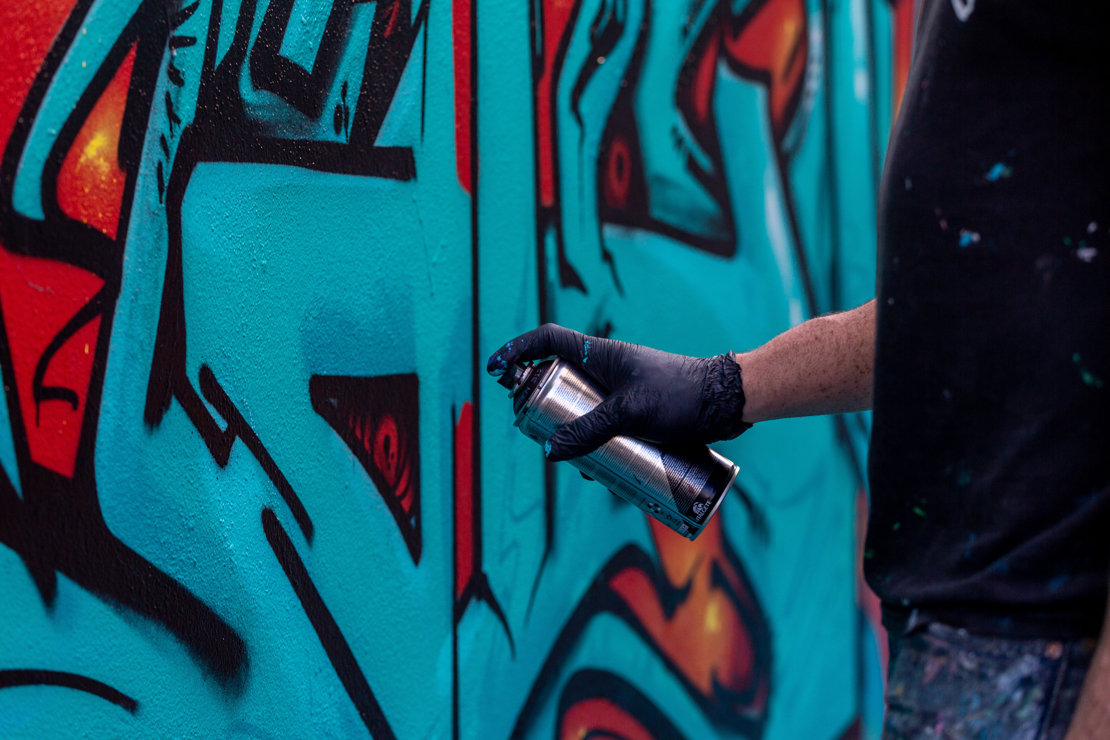 With summer around the corner and lockdown lifting, St Kilda is re-emerging as a vibrant home of art and culture. The easing of restrictions means Melbourne artists are eager to get back to the creative work that helps define our City.
In celebration, we've partnered with Department of Transport, VicRoads and Yarra Trams to engage 71 Melbourne artists to complete murals across the St Kilda Junction area.
St Kilda Junction connects us to our City through walkways, underpasses and trams. It has long been a hotspot for graffiti and is often perceived as unsafe. Illegal graffiti in tunnels and underpasses damage tunnel walls, directional signage and lighting. This makes these areas uninviting for pedestrians and as we emerge from long periods of lockdown, our residents and visitors deserve an inviting, colourful and safe area to move and connect.
Artworks will be themed 'Welcome to St Kilda' providing an instantly recognisable sense of place and pride in our community's heritage, culture and history.
One of the flagship pieces of the project will be painted across the St Kilda Junction tram stop which is ideally positioned for these artworks to provide a 'gateway' to St Kilda, reflecting our community's unique culture and values.
Public art transforms and beautifies the landscape of our community. Street art has also been shown to help prevent the spread of illegal graffiti and reinforce our community's character, while helping to brighten up and enhance the beauty of the local area.
As a graffiti deterrent, street art not only creates safer, vibrant public spaces, it reduces costs to the community by decreasing the need for monitoring and removing illegal graffiti. 
By transforming St Kilda Junction into a colourful and artistic community space, we are optimistic that residents and visitors will feel safer using the walkways and tunnels to get around the area. That optimism is echoed by our 71 artists who are excited to be reimagining this space for our community coming into the summer months and beyond.
Work will be completed on the St Kilda Junction murals from Saturday 20 November to Tuesday 23 November.