Divercity magazine
Council services
A new Vision for our City
Published 13 July 2021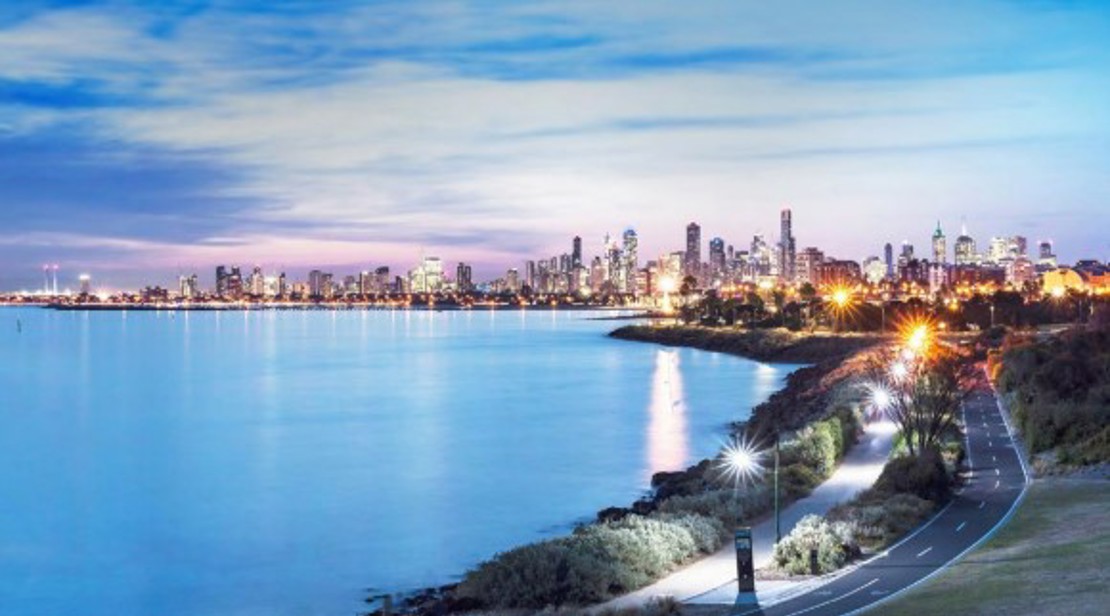 The roadmap for delivering our community's aspirations for Port Phillip is now in place following last month's adoption of our Council Plan 2021-31 and Budget 21/22.
A 10-year Community Vision, informed by consultation, is at the heart of the Council Plan: "Proudly Port Phillip - A liveable and vibrant City that enhances the wellbeing of our community".
Everything we do to achieve this vision over the next decade will be delivered under five strategic directions. They are for our City to be:
Inclusive - a place for all members of our community, where people feel supported and comfortable being themselves and expressing their identities
Liveable - a great place to live, where our community has access to high quality public spaces, development and growth are well managed, and it is safer and easy to connect and travel within
Sustainable - a sustainable future where our environmentally aware and active community benefits from living in a bayside city that is greener, cooler, cleaner and climate resilient
Vibrant - a flourishing economy where our community and local businesses thrive, and we maintain our reputation as one of Melbourne's cultural and creative hubs
Well-Governed - a leading local government authority where our community and our organisation are in a better place as a result of our collective efforts.
The adoption of the Council Plan (which incorporates the Municipal Health and Wellbeing Plan) and the annual Budget coincided with some members of our community continuing to be impacted economically by the COVID-19 pandemic.
We have acknowledged this hardship in the Budget by providing more targeted assistance for those who need it most.
This includes an increase in the pensioner rates rebate from $175 to a maximum of $200 and the hardship rates waiver rising from $1,000 to $1,500, including for those who lost their jobs due to COVID-19, at an estimated cost of $825,000. (Both of these increases are for 2021/22 only.)
There is also a $311,600 economic and cultural recovery package, including rent relief for tenants in Council-owned properties and the South Melbourne Market, and an additional $200,000 for business support and economic development.
Six arts organisations, whose triennial funding had ended, will receive an extra year of support worth $180,000 and we will be undertaking a competitive process for another triennial grants round.
Economic recovery from the pandemic is not the only challenge being addressed in the Council Plan as we work towards achieving our Community Vision. Others include:
Economic and social contrasts, including extreme disadvantage and poorer health outcomes and homelessness, including new groups at risk, such as older women
Changing expectations and needs of our residents, including a significant population of renters, a third of our community being born overseas and an ageing population. We need to improve and innovate in the ways we communicate with our community and deliver our services
Operating within the requirements of the new Local Government Act and in response to the greater importance of government and community services in the wake of the COVID-19 pandemic
The impacts of climate change on our City, including increases in temperature and sea levels and decreasing rainfall.
A rates rise of 1.5 per cent, in line with the Victorian Government's rates cap, will help us rebuild for our community by funding a range of services and retiring debt. It also gives us the ability to respond to one of our biggest challenges - waste management and recycling costs rising faster than the rates cap.
Our Budget also includes project investment of $53.8 million to maintain, grow and improve services and infrastructure. This includes $36.7 million of capital investment in community assets including roads, footpaths, drains and stormwater pipes, parks and foreshore, sport fields and facilities and community facilities.
About $2.3 million in efficiency savings, on top of the $12.6 million of savings delivered over the previous four Budgets, will contribute to the delivery of our commitments.
You can learn more about our City-shaping Council Plan and Budget and we look forward to updating you as we achieve significant milestones for our community over the next few years.
Get the latest news straight to your inbox
This article is featured in the July edition of Divercity.
Divercity brings you the latest City news, what's on, service updates and local exclusives, such as discounts and freebies.
To keep up to date with news about your City and Council, sign up now.