A Call to Peace in South Melbourne
Published 21 March 2022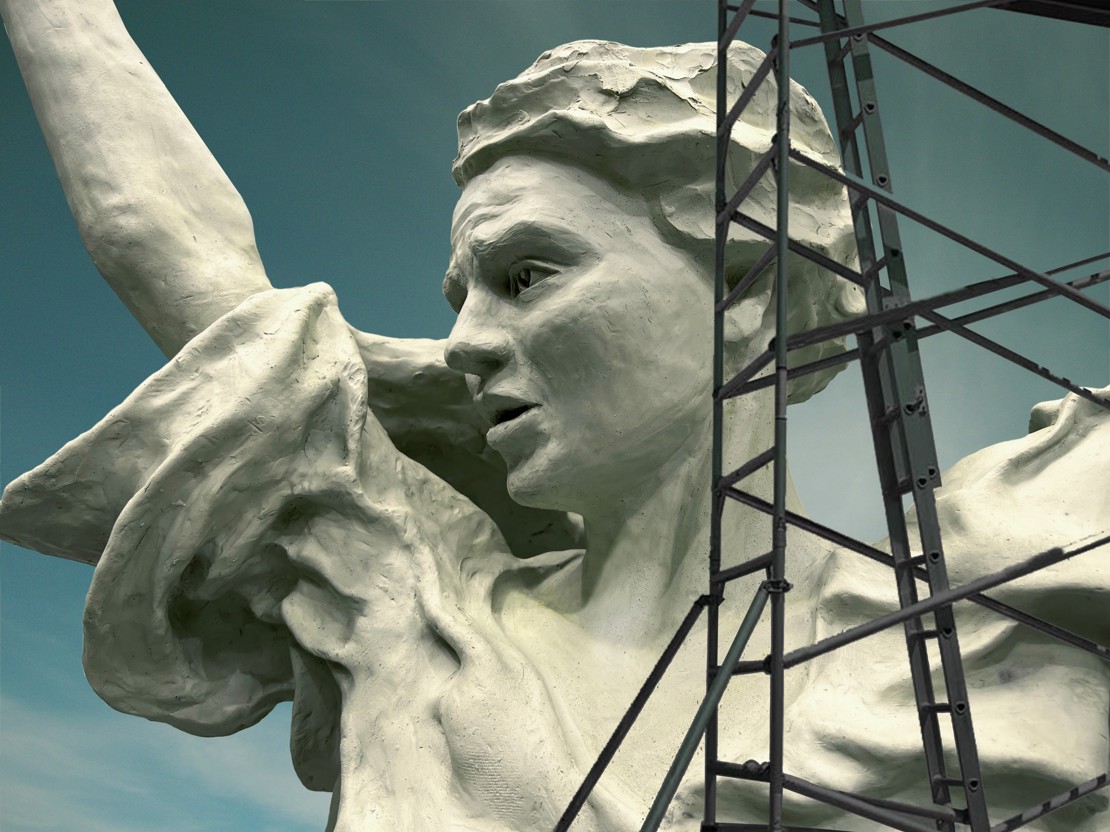 South Melbourne will be home to a timely Call to Peace this Sunday with launch of a temporary art installation at the corner of Coventry and Clarendon Streets.
Soviet-born, St Kilda-based visual artist Nina Sanzdze is one of the winners of our Reimagine - activation design competition. A Call to Peace which will be installed in South Melbourne for six months. The installation will be launched on at 2 pm on Sunday 27 March on the corner of Clarendon and Coventry Streets and will create a public theatre where people can perform, play music, read poetry, dance and get together in the spirit of peace and community. Nina describes the piece as an invitation to all members of our community to come together in a safe place of hope.
"The statue incorporates different emotional dimensions - fear, rage, dispossession, trauma but most importantly strength resolve and hope" she said.
Call to Peace is based on a sculpture of the same name by prominent World War II era sculptor Valentin Topuridze.
"The title and shape of it really appealed to me" she said. "Originally, I just wanted to learn Topuridze's techniques by replicating this sculpture but making a version of my own from it at the same time. In a way, since I inherited the archive of the deceased sculptor, his ghost became my mentor."
Sunday's event is free for everyone to attend and will feature a Welcome to County followed by performances from a number of Melbourne choirs coordinated by The Boîte World Music Cafe.
The artist is calling for volunteer performers to come the sculpture and play music, jam, read poetry and dance in the name of peace on Fridays, Saturdays and Sundays, 4 pm to 6 pm, starting 1 April. Performers can put their names down in the DYI roster on www.calltopeace.net.
For more on the artist and the concept visit: CALL to PEACE
For more about our Reimagine winners visit: Reimagine - activation design competition.